A comprehensive test that measures leukocytes, nitrite, pH, protein, glucose, ketone bodies, urobilinogen, bilirubin and blood in urine. Important in the early detection of certain conditions and disease.
What is Urinalysis?
Urinalysis is an important tool in disease detection. Abnormalities can be indicative of diseases of the urinary system as well as other organ systems, including liver function, acid-base status, and carbohydrate metabolism. This test is relatively inexpensive, and takes less than 5 minutes to complete.
The Urinalysis used at Vital Chi is capable of detecting: bilirubin, blood, glucose, ketones, urine pH, protein specific gravity, urobilinogen, leukocytes and nitrite analyses.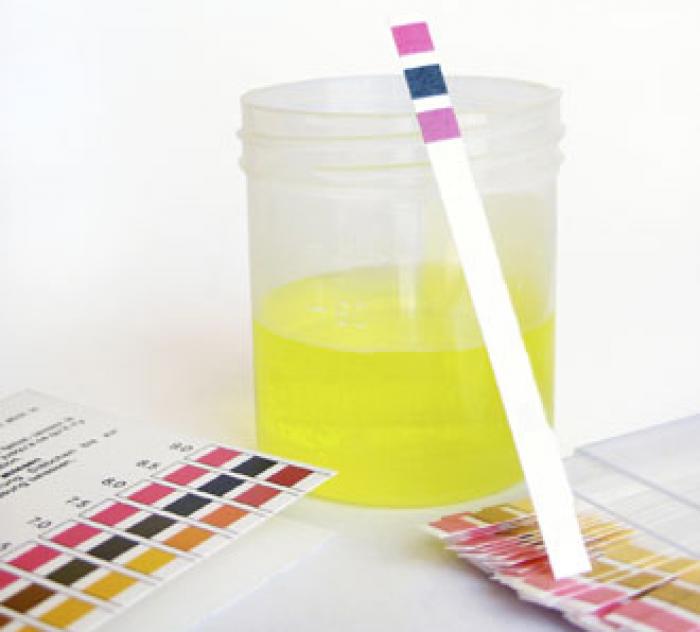 Why should I have this test?
You or your practitioner may wish to have this test performed as means of quickly screening for certain conditions.Conditions such as the following may be detected via a urinalysis test:
Diabetes
Urinary tract infections
Kidney Disease
General Infections
Inflammation
Bile Duct Obstructions
Starvation
Urine pH
What happens if the test is positive?
If one of the parameters measured via the urinalysis is positive then your practitioner will refer you for further appropriate testing. Once you and your practitioner know the cause of the positive test a treatment plan can be devised to treat the cause of the condition, helping you regain positive health and vitality.
What happens in the test?
You will collect a urine sample in the privacy of our clinic. Your practitioner will then add a urinalysis dipstick to the sample and interpret the results. The test takes no more than 5 minutes, so you will have instant results.
Start Your Wellness Journey
Call or Visit
We welcome all enquires and bookings.
Mon to Fri 9:00am – 6:00pm
Sat 8am - 4pm


Get In Touch with us today
We offer a free 15 minute consultation for all new customers.
Enquire about any of our services and book a consultation with one of our specialist therapists.