What is Sports Nutrition
"What you put in is what your body puts out"
If you are interested in pursuing sports and competition for health and pleasure, naturopathic medicine can help you to be well prepared to compete, recover from your activity quickly, prevent injury and treat many common nutrient deficiencies.
Sports people need to keep a balanced diet in order to overcome significant health consequences. It can lead to common conditions such as amenorrhea, eating disorders, osteoporosis or immuno-depression.
Nutritional deficiency also impairs athletic performance. We can help you to develop a diet that is rich in vegetables, fruit, whole grains, lean meat and essential fatty acids that will provide adequate nutrient intake to avoid negative outcomes.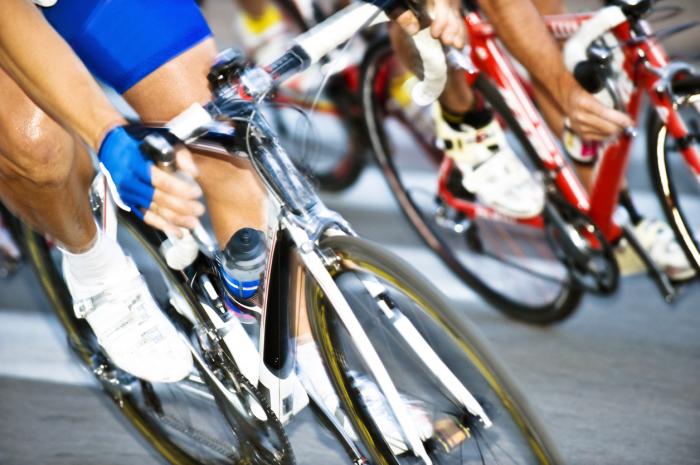 Our experienced Naturopath in sports medicine will be able to help advise you on an appropriate eating regime fitting your training schedule. We can educate you in proper eating habits to suit any sporting requirements that you may have. A whole foods diet rich in high quality protein, complex carbohydrates and beneficial fats will be recommended plus supporting supplements if needed. Adequate fluid intake to ensure properly hydrated muscles and other tissues is also very important. There are particular nutrients, particularly minerals like potassium, calcium, and magnesium that should be part of your recovery program, as they will help to minimize muscle soreness and help you recover more quickly.
We can treat you for the more common and less serious types of sports injuries by utilizing natural anti-inflammatory supplements such as fish oil and bromelain and specific nutrients to promote fast healing.
We also provide advice for athletes on how to avoid using performance enhancing substances and risking their careers and their health, by recommending natural substances instead.
What are the Benefits of Nutrition in Sport?
Optimal nutrition not only improves performances but also improves the health and longevity of each person
Although optimal diets can't substitute for physical training and genetic make-up, it can be crucial to optimal performance and helping repair and maintenance.
Timing of specific nutrients can be incorporated to achieve specific results.
Synergy of nutrients is one of the keys to achieving better performances in sport
Nutritional manipulations can decrease immuno-depression in athletes.
Specific types of foods and nutrients can be structured for specific sports and each individual
It supports optimal body weight
What are our Key Points in Aiding Athletes Nutritionally?
Athletes need varying amounts of food energy depending on their body size, current body composition, type of training and sport and where they are in periodisation
Each person has their own particular biochemistry that reacts to what they eat
Drinking to much water during an event can be detrimental but not drinking enough fluids is worse
More is not always better
In general we encourage our clients to try their personalized diet prior to exercise so they are comfortable with it, overcome any gastrointestinal upset.
Listening to their body and how it responds to food, training and competition is very important
What works for one doesn't always work for another, even in the same sport
We can Help with Exercise Induced Conditions such as:
Fatigue
Immuno-suppression: infections, rhinitis, sinusitis and common colds
Asthma
Gastrointestinal symptoms: nausea, side pain, cramps, diarrhea, bloating etc.
Road rash: abrasions etc
Recovery: after exercise, muscle injury
Acid reflux
Insomnia
Lost of motivation
Stress: physical and mental
Eating related disorders
What are the Possible Effects of Bad Dieting and Eating Habits for Athletes?
Decreased ability to perform
Decline in muscular strength, endurance and oxygen utilization
Decrease in co-ordination and judgment
Reduction in plasma and blood volume
Reduced blood flow to kidneys
Depleted glycogen stores
Reduced cardiac function
Greater loss of electrolytes and fluids
Poor body temperature regulation
We can Help you to Carefully Monitor and Reduce the Signs of Over-Training
Signs of overtraining may include any one or more of the following symptoms:
Increase nervousness or depression
Inability to relax
A desire to quit; poor morale
Decrease in performance for no apparent reason
Extreme muscle soreness and stiffness
Decrease in body weight for no apparent reason
Sudden increase in heart rate at rest
Decrease immune resistance e.g. recurrent colds
Constipation or diarrhea
Increase respiration rate and reduction in vital breathing capacity
Persistent tiredness between training sessions
How Can Our Naturopath Help?
Daniel our naturopath in Melbourne can help you with your individual sports performance nutrition plan that begins with a 60 minute initial consultation to review your training schedule and goals, and medical, nutrition and diet history. He will encourage you to keep a 7 day food and training diary to assist him in determining your typical intake of overall calories, protein, carbohydrate, fat, fluids, vitamins and minerals.
You will be provided with sample meal plans, overall nutrition goals and a shopping list based on your specific training and lifestyle needs.
Follow-up appointments are 30-45 minutes, providing ongoing education based on your changing training and competition needs, and can address any of the following as appropriate:
Your optimal energy intake to meet your training and weight goals
Calculation of your daily carbohydrate needs
Changing energy needs with training cycles
Pre-training/competition nutrition requirements
Proper fueling during training/competition
Ensuring optimal recovery with adequate nutrition and protein
Hydration and electrolyte needs during endurance activity
Proper use of sports nutrition supplements
Vitamin and mineral supplementation
Appropriate testing (such as VLA), measuring fat, muscle mass and body fluid analysis
Testimonials
I have been seeing Shiho for nearly 6 months. I found her really knowledgeable, caring, considerate and attention to detail. She is not just looking after the issue I have but also my "mindset" that she finds it connects to our body! She is like my soulmate who understands me a lot and gradually, she finds out the "cause" of my issue and tackle it with her treatment. I am really happy with her service and her positive energy.
Emily is an absolute angel. Not only has she transformed my skin to a better version of itself, she continuously imparts amazing knowledge on life which has directly and positively impacted my general well being. She is that healthy glow everyone needs in their life.
Valentine Paris
Melbourne
Start Your Wellness Journey
Call or Visit
We welcome all enquires and bookings.
Mon to Fri 9:00am – 6:00pm
Sat 8am - 4pm


Get In Touch with us today
We offer a free 15 minute consultation for all new customers.
Enquire about any of our services and book a consultation with one of our specialist therapists.