What is Sports Nutrition
"What you put in is what your body puts out"
If you are interested in pursuing sports and competition for health and pleasure, naturopathic medicine can help you to be well prepared to compete, recover from your activity quickly, prevent injury and treat many common nutrient deficiencies.
Sports people need to keep a balanced diet in order to overcome significant health consequences. It can lead to common conditions such as amenorrhea, eating disorders, osteoporosis or immuno-depression.
Nutritional deficiency also impairs athletic performance. We can help you to develop a diet that is rich in vegetables, fruit, whole grains, lean meat and essential fatty acids that will provide adequate nutrient intake to avoid negative outcomes.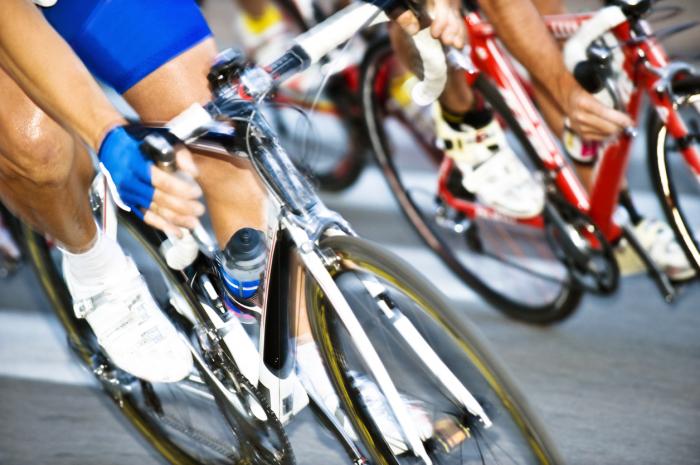 Our experienced Naturopath in sports medicine will be able to help advise you on an appropriate eating regime fitting your training schedule. We can educate you in proper eating habits to suit any sporting requirements that you may have. A whole foods diet rich in high quality protein, complex carbohydrates and beneficial fats will be recommended plus supporting supplements if needed. Adequate fluid intake to ensure properly hydrated muscles and other tissues is also very important. There are particular nutrients, particularly minerals like potassium, calcium, and magnesium that should be part of your recovery program, as they will help to minimize muscle soreness and help you recover more quickly.
We can treat you for the more common and less serious types of sports injuries by utilizing natural anti-inflammatory supplements such as fish oil and bromelain and specific nutrients to promote fast healing.
We also provide advice for athletes on how to avoid using performance enhancing substances and risking their careers and their health, by recommending natural substances instead.
What are the Benefits of Nutrition in Sport?
Optimal nutrition not only improves performances but also improves the health and longevity of each person
Although optimal diets can't substitute for physical training and genetic make-up, it can be crucial to optimal performance and helping repair and maintenance.
Timing of specific nutrients can be incorporated to achieve specific results.
Synergy of nutrients is one of the keys to achieving better performances in sport
Nutritional manipulations can decrease immuno-depression in athletes.
Specific types of foods and nutrients can be structured for specific sports and each individual
It supports optimal body weight
What are our Key Points in Aiding Athletes Nutritionally?
Athletes need varying amounts of food energy depending on their body size, current body composition, type of training and sport and where they are in periodisation
Each person has their own particular biochemistry that reacts to what they eat
Drinking to much water during an event can be detrimental but not drinking enough fluids is worse
More is not always better
In general we encourage our clients to try their personalized diet prior to exercise so they are comfortable with it, overcome any gastrointestinal upset.
Listening to their body and how it responds to food, training and competition is very important
What works for one doesn't always work for another, even in the same sport
We can Help with Exercise Induced Conditions such as:
Fatigue
Immuno-suppression: infections, rhinitis, sinusitis and common colds
Asthma
Gastrointestinal symptoms: nausea, side pain, cramps, diarrhea, bloating etc.
Road rash: abrasions etc
Recovery: after exercise, muscle injury
Acid reflux
Insomnia
Lost of motivation
Stress: physical and mental
Eating related disorders
What are the Possible Effects of Bad Dieting and Eating Habits for Athletes?
Decreased ability to perform
Decline in muscular strength, endurance and oxygen utilization
Decrease in co-ordination and judgment
Reduction in plasma and blood volume
Reduced blood flow to kidneys
Depleted glycogen stores
Reduced cardiac function
Greater loss of electrolytes and fluids
Poor body temperature regulation
We can Help you to Carefully Monitor and Reduce the Signs of Over-Training
Signs of overtraining may include any one or more of the following symptoms:
Increase nervousness or depression
Inability to relax
A desire to quit; poor morale
Decrease in performance for no apparent reason
Extreme muscle soreness and stiffness
Decrease in body weight for no apparent reason
Sudden increase in heart rate at rest
Decrease immune resistance e.g. recurrent colds
Loss of appetite
Constipation or diarrhea
Increase respiration rate and reduction in vital breathing capacity
Persistent tiredness between training sessions
How Can Our Naturopath Help?
Daniel our naturopath in Melbourne can help you with your individual sports performance nutrition plan that begins with a 60 minute initial consultation to review your training schedule and goals, and medical, nutrition and diet history. He will encourage you to keep a 7 day food and training diary to assist him in determining your typical intake of overall calories, protein, carbohydrate, fat, fluids, vitamins and minerals.
You will be provided with sample meal plans, overall nutrition goals and a shopping list based on your specific training and lifestyle needs. You will also receive a free 15 minute follow up consult which includes FREE tests – including Blood Glucose, Blood Cholesterol, BIA, Zinc Tally and more valued at $197.
Follow-up appointments are 30-45 minutes, providing ongoing education based on your changing training and competition needs, and can address any of the following as appropriate:
Your optimal energy intake to meet your training and weight goals
Calculation of your daily carbohydrate needs
Changing energy needs with training cycles
Pre-training/competition nutrition requirements
Proper fueling during training/competition
Ensuring optimal recovery with adequate nutrition and protein
Hydration and electrolyte needs during endurance activity
Proper use of sports nutrition supplements
Vitamin and mineral supplementation
Appropriate testing (such as VLA), measuring fat, muscle mass and body fluid analysis
Testimonials
I have seen Lina twice now and I am noticing a huge difference in my health and well being. I would definitely recommend her.
Absolutely wonderful humans!!!
I live abroad and was visiting Melbourne for a short time and without fail the gorgeous receptionists Sheree and Sophie were so helpful organising my appointments ahead of time and gave me so much guidance as to what every specialist and treatment would provide me. I saw a few of the wonderful team as I do believe health and wellness is a very integral part of life! I saw the stunning Tanvi for Osteopathy and without fail her incredibly kind heart and knowledge for what my body feels and needs just blew my mind. She took the time to even make sure she could fit me in again before I travelled. Lovely gorgeous soul.
I then saw Alon for Naturopathy and his warm nature and confidence for how I could apply changes to my current already healthy lifestyle was incredible I learned SO much and am really excited to see and feel the changes I know will occur. He even is available to do follow-up online sessions so this made me very reassured. Wonderful guy lovely energy! Last but not at all least, Madelaine for Kinesiology. I wanted to try this as this was a completely new type of therapy for me which I hadn't heard too much about. She helped me become away and release a very emotional responsibility that I was holding onto without myself being away. I would recommend being open minded and seeing her because I felt the most incredible energy shifts and I know what she has taught me will change my life only for the better. Thank you Vital-Chi team I wish you all love ❤️
For 15 years I have suffered with severe menstrual pain. I was diagnosed with PCOS at 16 years old  and have tried so many natural therapies with no success. The only thing that would help my symptoms was the pill with its many unpleasant short and long term side effects.
Shiho is INCREDIBLE. Within 3 months of seeing her and following her recommendations I experienced significant changes and now 6 months later things are still improving! Her expertise is outstanding and she explains everything so well! I enjoy our consults, she is such a warm and genuine person! Some therapists make you feel like they just want you to keep spending money on products and unnecessary visits - never once have I felt that with Shiho. She responds to my emails with questions on nutrition and provides recipes and nutritional information voluntarily.
Not only has she helped me manage my PCOS naturally, her recommendations have assisted me with IBS ( I can now eat foods I struggled with) and hormonal acne. My experience to date has been fantastic! Highly recommend Shiho and Vital Chi!
Sarah Jade Sumarac
Melbourne
l had the pleasure of meeting Alon a Naturopath who helped with my healthy weight loss and also Tanvi an Osteopath who helped fixed my aching, injured body. l highly recommend Vital Chi Wellness.
Tara Pasqualotto
Melbourne
I have seen Lina at Vital Chi 3 or 4 times in last 6 months. I first visited Lina when I was very unwell physically. Severe gastric issues, ulcers, burning throat, absolute exhaustion, and multiple other issues. GP had been unable to diagnose except to say I had gastric reflux and the tablets they prescribed actually made all of the other symptoms worse. I also have an autoimmune disorder which complicates everything. Lina was a compassionate, understanding person who looked at my entire life, picture, story, wellbeing etc and the dietary and lifestyle changes I have made have removed all symptoms. Lina is supportive and encouraging and not remotely judgmental or aggressive in suggestions for changes or treatment. Would recommend Lina and Vital Chi to anybody.
I have been seeing Shiho for nearly 6 months. I found her really knowledgeable, caring, considerate and attention to detail. She is not just looking after the issue I have but also my "mindset" that she finds it connects to our body! She is like my soulmate who understands me a lot and gradually, she finds out the "cause" of my issue and tackle it with her treatment. I am really happy with her service and her positive energy.
I am no longer on painkillers and I haven't had to go to the hospital. The pain is something in my past. The pain relief wasn't immediate but I had waited 15 years so for me it was immediate. I noticed a decrease in pain straight away and it continued to lessen as time went on.
I have been hive free for over three months and I am able to reintroduce the foods that were causing problems as well as continuing on important supplements and vitamins that promote a good immune system and nutrients. I have not felt this good in a very long time. I am completely back to the confident and happy person that I have always been.
Recently I finished an intense 12 week package with Lina Nutritionist and Naturopath from Vital Chi Wellness . I can honestly say that it has changed my life, I lost 13kg in just over 12 weeks! After years of struggling with my weight and low self-esteem I have managed to break life long habits and with Lina's help understand what works for me. With Lina's advice and guidance I have been able to plan my meals, keep a track of what I'm eating, try new recipes and substitute food so I don't feel like I'm missing out! Lina is so caring and supportive, she is able to connect with you on such a personal level. She looks at you as a whole person and takes everything into consideration when addressing your nutritional needs! My weekly visits were key to me to sticking the program. This approach had been the key for me. Lina has unlocked a part of me that had been shut for many years, a belief in myself that I can do this and these changes are just the beginning of leading the life I want and achieving the things I dream of. I cannot stop now, I am ready to do another 12 weeks so I can lose another 13kg! Nothing can stop me now!
I was in the midst of a personal crisis, or what I believed was a personal crisis, I turned to Daniel for help, and was introduced to MiCBT...MiCBT taught me how to deal with negative thoughts, in a positive way, without medication. MiCBT is now in practice every day of my life, I owe a lot to its teacher, and its design.
I saw the stunning Tanvi for Osteopathy and without fail her incredibly kind heart and knowledge for what my body feels and needs just blew my mind. She took the time to even make sure she could fit me in again before I traveled. Lovely gorgeous soul.
I attended Vital Chi in Blackburn due to experiencing pain in my lower neck causing dizziness. I had done a bit of research and a friend told me to try an Osteopath. The Osteopath at the clinic was very helpful in explaining the condition and put me on a program of needling and exercises. The program has assisted me greatly and was successful.
Excellent practitioners here, gentle and effective. I was treated for reoccurring back pain and finally feel like I am making progress, they really know their stuff. I highly recommend this clinic for anyone who needs this this type of service.
l had the pleasure of meeting Alon a Naturopath who helped with my healthy weight loss and also Tanvi an Osteopath who helped fixed my aching, injured body. l highly recommend Vital Chi Wellness
Mafalda is fantastic! I've been coming to see her for massages for several years and always feel great afterwards.
Trinity Elliott
Melbourne
Emily has been treating my skin for over two years. Originally I started visiting the clinic due to ongoing concerns with adult acne and scarring, which was persistent and difficult to treat. I had tried many skin care products but the condition remained. Emily supported me in understanding why my acne issues were occurring and developed the steps needed to improve and heal my skin. Her specialist training supports her knowledge of products and skin therapy. Through receiving monthly facials treatments and customised skin care products, my skin has healed and I now have balanced, healthy skin.
I would highly recommend Emily to anyone who has concerns about skin issues. She is a very kind, patient and talented person. My skin improved so much after several sessions with her. She also suggested foods that will help restore my skin. I am so happy to have met her when I was suffering several skin problems last year. Now it looks so much better!
Emily has changed my life! Her incredible skincare knowledge and ability to tailor a plan specifically to my skin has seen my skin go from angry, dry and covered in acne to clear and smooth. What I love about Emily is that she looks at everything from a holistic point of view. She's the first professional I've seen that has gone beyond just talking about products and diets to address the root of all my skin issues - stress and mental health. I am forever grateful for the time and effort Emily has put in to help me change my life (and skin!) for good.
Sonya Mclntyre-Reid
Melbourne
It's Emily's gentle, attentive nature that makes her such a memorable therapist and person. Her approach is holistic yet realistic. She remembers details of your past skin and life issues and is sensitive in terms of how she supports and challenges you on both. In treatments themselves she's unobtrusively selfless, her energy is quiet, considerate, focused and soothing. Emily has some of the best hands in the business. Her massages are exquisite - firm yet gentle. I trust her completely to take care of me and my skin.
I am forever grateful for the recommendation I received to see Emily for my skin. I was suffering with acne out of nowhere in my 30's and with just six months until my wedding, it's fair to say I was pretty stressed. During my regular visits she put me completely at ease, providing me with beautiful treatments coupled with knowledge and support. She not only helped my skin improve dramatically, she showed me such pure compassion and care with her warm energy and holistic approach. I felt like an absolute princess on my wedding day and I would not hesitate for a second in recommending Emily to anyone looking for help and education with their own skin care concerns.
Meeting Emily has drastically changed my physical appearance from a congested, cystic, acne prone completion to clear, glowing, youthful looking skin. This was after years of trying to find a solution to my hormonal adult acne. She has also helped me completely transform my emotional and mental wellbeing too. She not only helped me heal my outsides but my inside as well and I am so thankful for her and the team for all of their ongoing help and support. I always look forward to my appointments with Emily as it's like catching up with an old friend, with the benefit of leaving with the best skin of your life!
Danielle Grossi
Melbourne
Emily is an absolute angel. Not only has she transformed my skin to a better version of itself, she continuously imparts amazing knowledge on life which has directly and positively impacted my general well being. She is that healthy glow everyone needs in their life.
Valentine Paris
Melbourne
I first met Lina in October 2013 with a range of different ailments - digestive issues, hives, sweats, general abdominal and intestinal pains, headaches, dehydration, trouble sleeping - the list seemed endless. I had previously spent several years unsuccessfully trying to cure these issues with the assistance of traditional medicine (e.g. gastroenterologists). Lina's diagnosis approach was methodical, which was important given the number of issues faced. Through a series of tests and trials, my issues seem to be caused by candida and/or leaky gut syndrome, which had lead to various allergies and other reactions. Lina helped treat the issues at the root cause rather than just their symptoms, and I am very happy to say that in only a few short months we are well and truly over these issues, with all of the symptoms clearing up and not returning. My body feels so much stronger and healthier in all regards, the difference is quite amazing. I would absolutely recommend Lina if you are suffering from any of the types of symptoms that I had experienced.
Being overweight and with type 2 diabetes, I consulted with Alon at Vital Chi back in June (2018). A change in diet and lifestyle and 3 months later I was down to a healthy weight and almost off my diabetic medication, which I expect to be completely off in the new year. Most importantly though, I have not felt as well as I do right now for as long as I can remember. I found Alon to be extremely knowledgeable as well as very personable. I can't recommend Alon at Vital Chi highly enough!
Start Your Wellness Journey
Call or Visit
We welcome all enquires and bookings.
Mon & Fri 9:00am – 6:00pm
Tue, Wed & Thur 9:00am – 7:00pm
Sat 9:00am – 2:00pm
Sun Closed
Get In Touch with us today
We offer a free 15 minute consultation for all new customers.
Enquire about any of our services and book a consultation with one of our specialist therapists.