Nutrition for Kids
Have you ever wondered if you're meeting the nutritional needs of your children? Do you have a rough idea and hope for the best? Do they have some health issues or concentration, learning or behavioural issues that you think may be linked to diet or food sensitivities? These are common concerns when raising children and we often get bamboozled by all the contradictory information that we're exposed to from the media, schools and friends.
If our child is reacting to foods but we don't know which ones, it can become even more confusing or concerning as parents don't know what foods will not be reactive or if the child is getting enough variety. Take the mystery and challenge out of your kids nutrition and health and get some personalised, specialised support.
Child Nutrition also focuses on ensuring your child has the ideal levels of all necessary nutrients, vitamins and minerals to allow the optimal functioning of their body.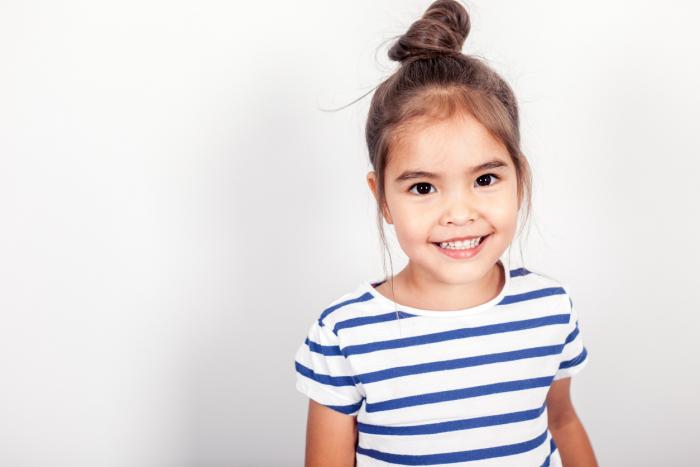 Dietary Support for Children of All Ages
Our clinical nutritionist specialises in outlining diets which are nutritionally balanced and specific for your individual child ʻs needs, whether they are 2 or 15.
Children's dietary requirements change drastically over the course of their infancy, childhood and adolescence with changes in accordance to degrees of growth, cognition and activity levels.
Trying to accommodate all these stages of growth with the appropriate diet can be really challenging, as a lot of the time we struggle to eat a balanced diet ourselves.
How it Works
By comprehensively reviewing your child's overall health, diet, weight and lifestyle, our nutritionist will introduce simple, practical and achievable changes that are relevant to your child. Specific dietary recommendations are provided and strategies to keep your child engaged and excited about healthy food choices will also be discussed.
Particular attention will be given to your child's current state of health to ensure any existing conditions are supported.
Good Food or Potential Poison
Good food is the foundation of what we need for growth, health and vitality. But what are good foods? Sometimes the foods that are good for one person, can be another person's poison especially if a food sensitivity or allergy is present. Children are especially vulnerable to food sensitivities so careful analysis and/or testing is provided to uncover potential issues.
What To Expect In The Consultation
To support you in determining which foods are best for your child, the initial consultation includes a detailed case history, analysis of diet, lifestyle, pre-existing health conditions, energy, sleep, concentration and various other factors which impact on your child's health and wellbeing.
Included in the cost of the initial consultation is a FREE 15 minute follow up appointment where a range of free tests are done to uncover any nutritional deficiencies or potential imbalances within the body.
The information gained from the initial consultation in combination with the free follow up tests, illustrate the priorities regarding your child's diet and health, shaping the treatment and dietary plan. Common nutritional imbalances or deficiencies such blood sugar imbalance, vitamin D, iron, protein, calcium, magnesium and fibre will also be reviewed.
A Customised Plan For Your Child
Working closely with you to ensure practicality, our Nutritionist will formulate a specific treatment plan including dietary changes, potential lifestyle changes, nutritional supplementation if required, recipes and cooking information.
Depending whether you are a super busy, stressed parent who doesn't have time to change their whole life or diet, or you have the time and energy to commit to a holistic life changing program, we will focus on formulating a specific plan including dietary changes, education and support to create life long positive dietary and health changes. You'll also be provided with access to online resources, extensive dietary support, recipes, cooking information, healthy food lists, information regarding portion sizes and online resources.
Testimonials
I was in the midst of a personal crisis, or what I believed was a personal crisis, I turned to Daniel for help, and was introduced to MiCBT... MiCBT taught me how to deal with negative thoughts, in a positive way, without medication. MiCBT is now in practice every day of my life, I owe a lot to its teacher, and its design.
Our business would not be the same, the magic you wield and the results you have made with us are truly incredible. You have an amazing ability to get to the core of a situation and gently but firmly guide us to resolve and heal this.
I am no longer on painkillers and I haven't had to go to the hospital. The pain is something in my past. The pain relief wasn't immediate but I had waited 15 years so for me it was immediate. I noticed a decrease in pain straight away and it continued to lessen as time went on.
Exactly what I wanted, I blissed out and relaxed, what a great way to start the weekend. I loved the dim lighting, soothing music, warm towels and warm massage table... brilliant practitioner and friendly, professional atmosphere.
I have been hive free for over three months and I am able to reintroduce the foods that were causing problems as well as continuing on important supplements and vitamins that promote a good immune system and nutrients. I have not felt this good in a very long time. I am completely back to the confident and happy person that I have always been.
After my treatment I felt like my whole body was moving and supporting itself to move more naturally.
As my naturopath, confidant, and mentor, Daniel has guided me to explore all of life's possibilities and strive for freedom. For his unconditional support and encouragement, I will remain eternally thankful.
I feel the best I have felt in years. I have more energy and my mood and concentration have improved considerably. Not to mention getting my cycle back which I hadn't had for a couple of years.
Start Your Wellness Journey
Call or Visit
We welcome all enquires and bookings.
Mon & Fri 9:00am – 6:00pm
Tue, Wed & Thur 9:00am – 7:00pm
Sat 9:00am – 2:00pm
Sun Closed
Send Us A Message
Enquire about any of our services and book a consultation with one of our specialist therapists.