We have a team of friendly natural health experts that are dedicated to improving your wellbeing.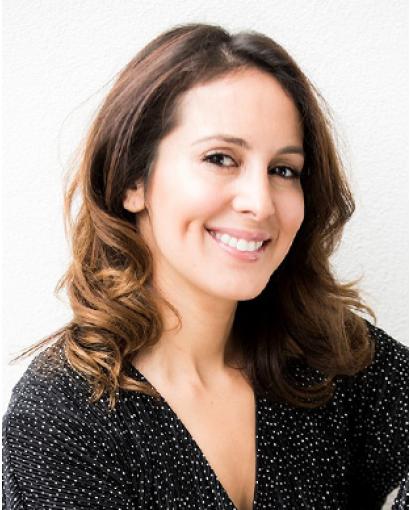 Emily Segal
Herbalist and Skin Therapist
Emily is a qualified Naturopath, Herbalist and Skin Therapist with a particular focus on Skin Disorders.
She has a deep understanding of the key systems within the body and how they work in order to restore balance and youthfulness in the skin. She also has extensive experience in hormonal and digestive health, blood sugar dysregulation, immune imbalance and nutritional deficiencies.
Emily is passionate about helping people look and feel their best and combines her knowledge and expertise to develop comprehensive plans using clean, customised skincare and naturopathic modalities. She has studied how the brain and nervous system impact the health of one's skin, a term coined psycho-dermatology, and continues to undergo study in this field.
Emily is committed to helping others resolve frustrating skin issues because she struggled with hormonal cystic acne and mild rosacea for many years. Dissatisfied with the results from oral contraceptives, antibiotics and other conventional acne treatments, Emily decided to take matters in her own hands and find a safer and more sustainable solution to achieve healthy, glowing skin.
Emily regularly practices yoga and meditation. She also enjoys quality time with her family, spending time re-energising in nature. "The aspect I love most about a Naturopathic approach to skin is that it empowers individuals as it educates them on how to make life long changes towards glowing skin."
Emily has been trained in a vast range of areas when it comes to skin treatments. Skin treatments that Emily can assist you with include:
Dry flaking skin
Eczema
Psoriasis
Acne
Hormonal adult acne
Rosacea
Pigmentation
Scarring
Dermatitis
Rashes
Sensitive and reactive skin
Bacterial or fungal infections
Melasma
Pigmentation and scaring
Premature Ageing
Healthy Ageing
Advanced Diploma of Naturopathy
Florence Barrett-Hill Aesthetics
Certificate IV in Hypnotherapy
ACCREDITATIONS
Falling Leaf Essence Practitioner

Collagen Induction Therapist

Skin Education International Level1 Foundation course and Level 2 Advanced Course

Helene Abicair: College of Advanced Beauty Therapy Facial Certification

Emotional Freedom Technique (NLP)

Pellowah Healing Level 1 and 2

International of Applied Corneotherapy Member (IAC)

Australian Natural Therapist Association (ANTA) member
Lina Capovilla
Nutritionist & Naturopath
Lina is a clinical holistic Nutritionist, Naturopath and Wellness consultant who is inspired about health and wellness. Enjoying wholesome easy delicious food and living a balanced, healthy and happy lifestyle are fundamental to her life and approach. Her passion lies in supporting, educating and facilitating clients to overcome health issues and achieving optimum health, balance and vitality.
Health and well-being has become a priority for Lina over the last 15 years, after her own experience with a decline in health led her to make major changes in her own diet and lifestyle. Food sensitivities, digestive discomfort, intense stress, fatigue, insomnia and reproductive issues were some of the conditions experienced. After achieving excellent results with nutritional therapy, Lina decided to undertake a career change and completed a Bachelor of Health Science in Nutritional Medicine with the desire to share this success with others.
Food has always been a major presence in Lina's life due to her Mediterranean background, however food sensitivities prompted her to view and approach food differently. Food is to be enjoyed and celebrated, so she focuses on creating positive dietary changes for her clients, whilst educating them on the benefits of eating well. Wholesome healthy eating and a balanced lifestyle don't have to be boring, quite the contrary. Lina consults with clients to increase awareness of food in a way that reignites enjoyment and demonstrates that preparing, cooking and eating healthy food can be delicious, empowering and fun.
Combining traditional knowledge with cutting edge research, technology and testing, Lina utilises the most current techniques and technologies to assess your current condition and health. Integrating nutrition and lifestyle recommendations with simple practical strategies, Lina treats chronic conditions and supports and educates individuals to achieve optimal health and vitality.
Continuous training is essential to ensure technical skills and knowledge are always aligned to the latest evidence based research, clinical research and technological advances. Lina's continuous training provides you with the most advanced strategies and treatment.
Simple, achievable changes are at the core of Lina's approach to support you to make lasting, life-long positive changes. Education, practical one on one coaching and information are the cornerstones of her treatment.
After conducting a thorough assessment of your requirements, current health status and relevant testing, Lina will utilise a combination of dietary, lifestyle and/or nutritional supplements to support you. Recommending specialised, practical dietary changes in accordance with your specific needs.
For a warm, positive, down to earth consultation and practical approach to health, nutrition and lifestyle, book in to see Lina today.
Specialising:
Food sensitivities and allergies -including fructose malabsorption, lactose intolerance and gluten intolerance
Candida treatment
Weight loss
Metabolic Syndrome
Digestive issues – including bloating, pain, diarrhea, constipation, extreme wind
Stress reduction and insomnia
Fatigue
Thyroid/Autoimmune conditions including hypothyroidism, Hashimoto's disease, hyperthyroidism, Grave's disease
Specialised and individualised dietary information for specific needs – including diabetes, anti-inflammatory, high blood pressure, vegetarian and vegan diets
Gastrointestinal disorders including Irritable Bowel Syndrome, parasitic, bacterial, viral and fungal infections
Qualification:
Bachelor of Health Science (Nutritional Medicine)
Advanced Diploma of Naturopathy
Celloid Mineral Therapy – Prescribing Essentials
Hemaview Practitioner
First Aid
Association:
Australian Traditional Medicine Society

Alon Blumgart
Nutritionist & Naturopath
Ever since Alon was a young boy, he has been interested and committed towards optimizing his health, which was mainly because he was an ambitious football (soccer) player throughout his teens and young adult life, playing at a semi-professional level for about 7 years.
Whilst Alon may have started a degree in Naturopathy due to a personal interest, he soon realized that the principles of Naturopathy resonated with his beliefs, world views and approach to health and medicine. This led him to become increasingly fascinated about the use of holistic and evidence based diet and lifestyle modification as well as herbal/nutritional supplementation for the prevention, management and treatment of the underlying causes of chronic disease.
During his studies, Alon developed a passion for gut health and the micro biome. He went on to be accepted into the Bioceuticals Internship Program, where he developed a product concept specific for small intestine bacteria overgrowth (SIBO). This product has now gone to market in the Bioceutical's Clinical range. He has also co-authored an e-book for practitionersabout treating Irritable Bowel Syndrome and written articles for FX Medicine Magazine, which is a practitioner only magazine made by Bioceuticals.
Alon enjoys guiding his patients to improve their health by helping them implement practical, fad-free, evidence-based diet and lifestyle habits, as well as using herbal and nutritional supplementation based on the most current evidence available. He aims to treat the underlying drivers of health conditions, rather than just focusing on symptoms.
Alon always wanted to work in a profession that helped people improve their health as he believes is the most important thing in your life. Without it, we simply cannot be the best version of ourselves. Many people have various definitions for health, but he tends to think of it as the ability for you to live out your dreams. Therefore, Alon ultimately wants to use the professional education, knowledge and tools that he has as a Naturopath, to help people live their best life.
Alon is trained to treat a vast range of chronic health concerns and he has a particular interest in treating conditions such as:
Chronic gut/digestive issues (e.g. Crohns, Ulcerative Colitis, parasites, diarhorrea, constipation, Irritable Bowel Syndrome, reflux/heartburn, food allergies and intolerances) – kids and adults
Weight loss
Female hormone disruption
Alon also enjoys working with athletes to help them improve their performance, body composition and support their injury recovery.
Qualifications
Bachelor of Health Science (Naturopathy)
Association
Australian Natural Therapies Association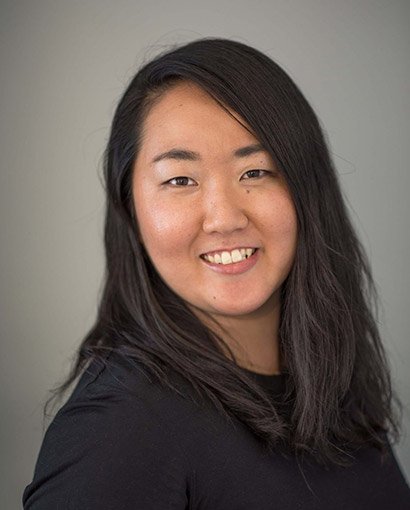 Shiho Mafune
Naturopath & Mindfulness Coach
Shiho is a qualified Naturopath, having graduated from Endeavour College of Natural Health and an accredited Occupational Therapist, having graduated from La Trobe University. Shiho has also furthered her training in Sensory Modulation and Acceptance and Commitment Therapy (ACT).
Shiho has worked with many different cognitive, physical and mental health conditions in a range of settings including public hospitals, private practices and community settings. Shiho has experience working with young people with mental illness and children with Autism Spectrum Disorder (ASD) as an Occupational Therapist.
Shiho has developed a strong passion for integrating evidence based nutritional and herbal medicine with western medicine to enable holistic care. She utilises nutritional supplementation, food as medicine, western herbal medicine, Australian Bush Flower Essences, Iridology, Mineral Celloids, Functional and Pathological testing, Hair Mineral Analysis and will liaise with your medical practitioners if required to provide integrative medicine
From the growing evidence of connection between pre-natal and early childhood diet with symptoms of ASD, Shiho has passion for female reproductive issues with special interest to preconception and pregnancy care.
Shiho incorporates family and client centred practice, by engaging and empowering families to enable children to grow and develop to achieve their unique potential and make a positive difference.
Shiho blends her Japanese cultural background and food philosophy for client's treatment planning and dietary advice. Shiho's belief lies in "The mind is everything. What you think, you become". Shiho practices meditation on a daily basis. She integrates mindfulness, and a compassionate approach to provide gentle and warm care to clients.
Shiho treats a wide range of conditions and has the following specialities:
Child and Adolescent health:
Mental health conditions (Anxiety, Depression, Stress, Sleeping issues)
Allergies, asthma and recurrent colds and flues, Gastro-intestinal dysfunction
Autism Spectrum Disorder: Assessment of Oxidative Stress, Mitochondrial Dysfunction, Immune system Abnormalities, Methylation Impairment, Genetic Testing (MTHFR), Digestive Dysbiosis, Environmental Toxicity
Attention-Deficit/Hyperactivity Disorder (ADHD) and other Behavioural issues: Social communication, Restricted and Repetitive Behaviours
Sensory Processing Disorder
Woman's Reproductive Health: Fertility (Preconception and Maternal care), PCOS, Endometriosis, PMS, Menopause
Qualifications:
Masters of Occupational Therapy Practice
Bachelor of Health Science (Naturopathy)
Bachelor of Engineering
Certificate IV in massage
Acceptance and Commitment Therapy (ACT)
Masters level Reiki Practitioner
Advance training in Mineral Celloids Prescription
Australian Bush Flower Essence Practitioner
Association:
Occupational Therapy Board of Australia
Australian Traditional Medicine Society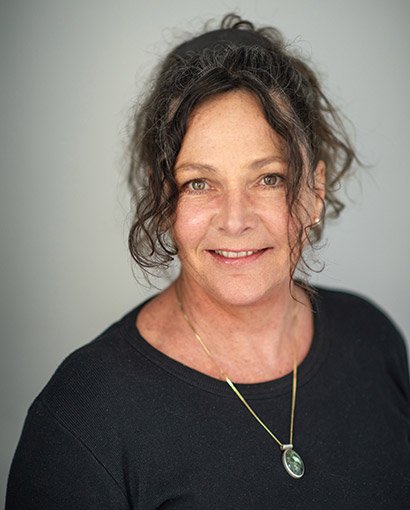 Ann Hocking
Shiatsu Therapist
Ann is a qualified Shiatsu Therapist having graduated from the Australian Shiatsu College with a Diploma in Oriental Therapies (Shiatsu). Prior to studying Shiatsu, Ann completed a Bachelor of Science in Chemistry and a Graduate Diploma in Business Marketing.
Ann enjoys working with clients to assist them to return to their natural state of wellness through remembering their body and mind balance. Ann works in a compassionate and gentle way assuring an honoured and caring space for one's own individual healing to take place.
As well as her passion for Shiatsu, Ann enjoys yoga and meditation which has been a part of her wellness routine for over 20 years.
Ann lives with nature on 18 acres of bushland with roos, echidnas, wallabies, wombats, many birds and of course venomous snakes and she believes that we can learn a lot from nature and the seasons. She understands how our bodies react to changes and the analogy of being the tree of life, removing unwanted branches and learning to gently move with the wind with our roots firmly in the ground.  Honesty, sincerity and integrity are values that are important to Ann and are displayed by her passion in assisting others to feel and scan their body to be aware of tension and emotional blockages.
Ann was in Science and business. However, since having children, she has explored and studied many methods of healing and wellness, including astrology, grief and loss, Jungian dream work, reiki, tarot, intuitive healing, massage, mind/body wellness and the use of communication, all whilst continuing her practices in yoga and meditation.
Since completing her Shiatsu studies, Ann has been well received as an honest, ethical and caring practitioner assisting many and varied clients on their self-empowering journey. Ann's passion is to assist others to be the best version of themselves that they can be through touch, breath, stretches and some homework. She works by assisting the body to feel good, allowing the mind and body to work on healing at a deep level for wellness.
Ann is currently an active member on the National Council of the Shiatsu Therapy Association of Australia where along with her official role as Secretary, she is involved in all decision making and directional focus for the peak body for Shiatsu in Australia.
Relaxation and stress management
Acupressure and meridian massage and stretching for chi flow
Mind/ body balance
Awareness of the body and it's unique abilities to heal
Immunity building and energy flow
Breath awareness
Emotional release
Qualifications
Diploma of Shiatsu and Oriental Therapies
Diploma of Astrology
Reiki 1 and 2
Visionary Intuitive Healing Level 1
Bachelor of Science (Chemistry)
Graduate Diploma of Business (Marketing)
Association
Shiatsu Therapy Association of Australia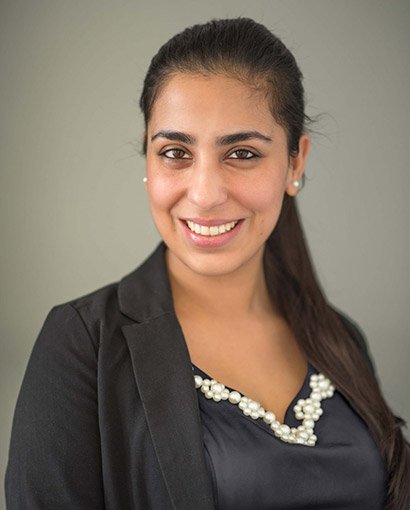 Dr Tanvi Chawla
Osteopath
Dr Tanvi Chawla is the principal osteopath at Vital Chi Wellness.  She is registered with AHPRA (Australian Health Practitioner Regulation agency) and is also an accredited member of AOA (Australian Osteopathic Association); the national professional body representing Osteopaths. 
As she is registered all treatments can be claimed in the spot with both Medicare via a GP referral & private health insurance with HICAPS. Tanvi has a special interest in treating neck & back pain and her extensive qualifications along with 8 years of clinical practice allow her to incorporate comphrensive set of treatment techniques to address the root cause of pain. The hands on treatment she uses expands beyond osteopathic techniques to include dry needling, TENS stimulation, myofascial decompression, kinesiology taping, therapeutic electronic deep tissue treatment and postural retraining along with cranio-sacral therapy.
Following treatment, Tanvi provides tailored rehabilitation advice and also designs a customised step-by-step management plan to alleviate the root cause of the pain and facilitate a faster path to recovery. 
Specialising In
Neck & Back Pain
Headaches & Migraines
Qualifications
Masters of Osteopathy: RMIT University
Bachelor of Applied Sciences/Comp Medicine: RMIT University
Associations
Australian Osteopathic Association Member of Australian osteopathic association
Australian Health Practitioner Regulation Agency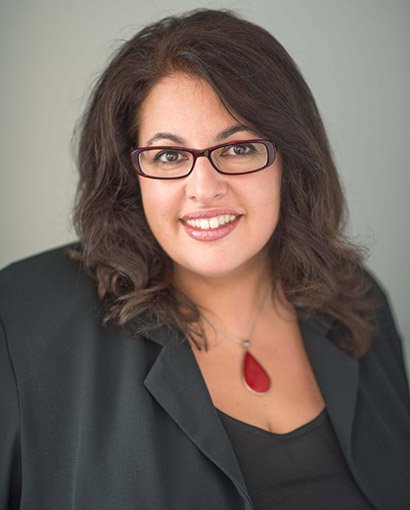 Madelaine Akras
Kinesiologist and Myotherapist
Madelaide Akras, Myotherapist in Blackburn
Madelaine is a Kinesiologist, Naturopath and Myotherapist with over 20 years of experience. She is a passionate and highly skilled practitioner who combines her skills in a unique way, tailoring a treatment plan to help her clients alleviate their personal stressor and reach an optimal level of wellbeing.
Madelaine works with a vast range of issues from digestive, allergies, insomnia, hormonal, anxiety, to life purpose and relationships. As a kinesiologist, she utilises her knowledge to connect into your subconscious mind and its natural healing ability to access the underlying cause of your concern and restore balance; physically, mentally and or emotionally.
As a myotherapist, she helps patients to directly address the cause of their aches and pains, helping them move again and enjoy a pain-free life.
Madelaine works with adults and children of all ages providing the following services:
Kinesiology – which gently addresses the underlying cause of emotional, physical and mental stressors to achieve calm and balance
Myotherapy – which addresses the root cause of  musculoskeletal pain and dysfunction using soft tissue manipulation, stretching and trigger point techniques to relieve pain and discomfort
Massage – therapeutic massage, including remedial, relaxation, aromatherapy and pregnancy
Bowen Therapy – light and gentle rolling movement across muscle fibres, which encourages your own healing
Manual Lymphatic Drainage – Manual lymphatic drainage is a very gentle massage technique used to stimulate the flow of lymphatic fluid ('lymph') – around your body
Ear Candling – a gentle therapy which is helpful for managing and clearing earaches, infections, headaches, sinusitis, ear wax and fluid in the ears and head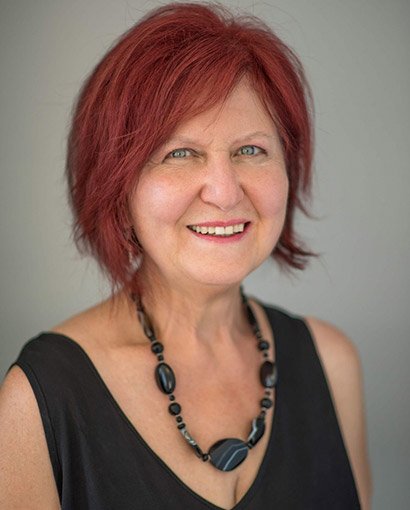 Mafalda Bojanic
Massage Therapist
Mafalda is a qualified Reflexologist and Massage Therapist who has undergone extensive training in the field of massage therapies and incorporates into her work across a wide range of modalities.
Mafalda has a special interest in the general wellbeing of a person especially in the area of people coping with cancer and its associated treatments, chemotherapy and radiation. Her unique approach is to tailor-design a treatment for the individual needs of a person and often combines two or three therapies in the one treatment in order to achieve the desired results.
Her work has taken her far and wide including Ian Gawler's Living Centre at Yarra Junction and several Melbourne-based clinics. Mafalda is currently a Volunteer Therapist at the Peter MacCallum Cancer Centre in East Melbourne. Mafalda has presented on topics at the Gawler Foundation, SBS Radio and the Box Hill Hospital Cancer Support Group. Her mission is to help people find a state of equilibrium and wellbeing and to help them find their true path in life.
Mafalda, who has a background in Music, found her passion with reflexology after many stressful years of tertiary administration posts, including concert management. A minor accident led her to a lifestyle change and awareness that with guidance from the Universe, one is one's own healer. While most of her training took place at the Australian School of Reflexology and Relaxation (ASRR), the Australian School of Awareness (ASA) and the International School of Bowen Therapy (ISBT), Mafalda has a constant quest for adding new dimensions in her life by continuing her professional development with new studies with local and international instructors. Mafalda has completed her Diploma in Remedial Massage and is registered with HiCAPS which may enable you (depending upon your health fund) to claim your health care rebate back immediately after your consultation.
Mafalda is a professional member of the Australian Association of Massage Therapy (AAMT) and the Reflexology Association of Australia, and is registered with major Health funds including HBA, Australian Unity and Grand United. Mafalda is also a full practitioner member of the Federation of Natural & Traditional Therapies Ltd.
Specialising
Pain relief
Cancer support – Oncology Massage
MS
Maya Abdominal Massage and womens reproductive health
Qualification
Cert. Bamboo Massage
Advanced Cert. Reflexology
Chinese Reflexology
Ayurvedic Reflexology
Danish Style Reflexology
Hawaiian Hot Stone Massage (ili ili stone massage)
Indian Head Massage
Raynor School of Massage
ISBT – Bowen Therapy
MLD – Manual Lymph Drainage (Vodder Method)
Pregnancy Massage with Belly Pillow
Ear Candling
Usui Reiki I & II
Approved Oncology Massage Therapist (OM2)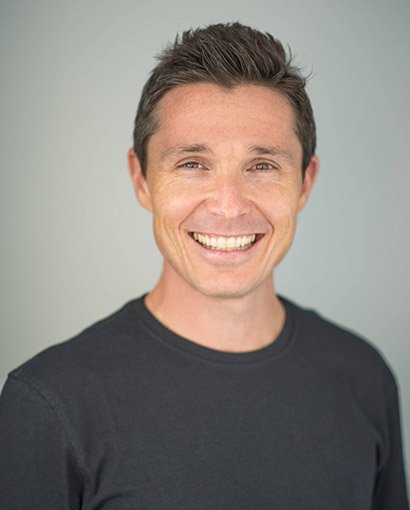 Daniel Cerny
Naturopath & Mindfulness Coach
Daniel is a qualified naturopath and mindfulness professional, having graduated from the Australian College of Natural Medicine with a Bachelor of Health Science (Naturopathy), and an Advanced Diploma of Herbal Medicine and Nutrition.  Daniel is also qualified in Cognitive Based Mindfulness Therapy, Acceptance Commitment Therapy, Mindfulness Based Stress Reduction, Mindfulness Based Stillness and Positive Neuroplasticity.
He brings to the clinic a gentle and compassionate approach which ensures that clients feel thoroughly relaxed and comfortable, and an understanding of the importance of creating a sacred, caring space to facilitate healing.
Daniel`s mission is to provide holistic natural health care utilizing the modalities of nutrition, therapeutic supplementation, western herbal medicine, flower essences, iridology, evidence based mindfulness and healthful lifestyle counseling. He blends his unique Naturopathic skills with a thoroughly scientific and research-based approach to diagnosis, utilising specific diagnostic tests to help patients understand the cause of their condition.
Daniel adopts a preventative approach to optimise health care for all acute and chronic illnesses. His own journey with autoimmune condition has facilitated a deep understanding of the importance of combining an integrative medical approach with the power of the mind in our healing process. Daniel attributes his success with patients to both his personal and clinical experience which has helped his clients tap into their bodies innate ability to heal, creating the right environment where balance is inevitable. 
Daniel enjoys working with patients to help them prevent and overcome the need for pharmaceutical medications through the use of natural medicine.
Through educating and coaching patients, Daniel's goal is to find ways to make health fit into their lives and works with them collaboratively to set goals and establish treatment plans according to their body's needs. He takes a very individual approach to patients' health problems, helping them to regain emotional and spiritual balance, establish healthy eating habits and make positive lifestyle choices to promote wellness in all dimensions of their lives. He is committed to continually motivating clients until they have successfully integrated such plans into their daily lives and are fully satisfied with the results.
"The highest ideal of therapy is to restore health rapidly, gently, permanently; to remove and destroy the whole disease in the shortest, surest, least harmful way, according to clearly comprehensible principles. – Samuel Hahnemann
A fascination with nature and harmonious living has inspired Daniel to explore alternative views of medicine and healing, and particularly healing meditation and yoga.
He has been teaching Mindfulness Meditation for the last 10 years - (Melbourne Mindfulness Training) across Australia within Educational Cooperatives and within clinical settings. He has his own experience in the practice of meditation and can teach meditation techniques to clients, enabling them to use their mind in a way that supports them, and addresses their emotional needs. These techniques can be extremely helpful in underpinning their ability to heal. 
He aims to help patients to develop unconditional acceptance of themselves and others, based on the understanding that the physical complaints of a patient may be affected by their emotional, mental and spiritual balance. His approach enables clients to experience healing at a deeper, more profound level.
Mental Health Disease (Depression, Stress and Anxiety disorders, Insomnia)
Cancer: managing the drivers of cancer (facilitator at the Gawler Foundation)
Carcinogenesis is a complex process, including dysregulation of metabolism, supported by the tumour microenvironment. Daniel will be addressing all of these contributing factors using life style changes, nutrient and botanical strategies that can lessen the metabolic drivers of cancer.
Eating disorders (Anorexia Nervosa, Bulimia Nervosa, Binge eating, Thyroid/Adrenals/Fatigue issues)
Chronic Fatigue syndrome and Adrenal fatigue
Immune disfunction, supporting compromised immune system (recurrent infections and colds, boosting immunity) and reducing allergy symptoms
Holistic Counselling, including Mindfulness-integrated Cognitive Behaviour Therapy (MiCBT), Mindfulness Based Stress Reduction, Acceptance Commitment Therapy and Positive Neuroplasticity.
Skin Conditions – Acne, Eczema, Psoriasis
Liver Conditions, developing tailored detox program and recommending practical tips for healthy liver, lymphatic and digestive system detoxification
Digestive Issues (Stress, Chemicals or Food sensitivity related conditions)
Men's Health (Including Andropause and Prostate conditions)
Sports Nutrition
MTHFR
Multiple Sclerosis
Qualification
Bachelor of Health Science (Naturopathy)
Advanced Diploma of Herbal medicine
Advanced Diploma of Nutrition
Mindfulness-integrated Cognitive Behavioural Therapy, MiCBT Institute
Acceptance Commitment Therapy 
Mindfulness Based Stress Reduction 
Mindfulness Based Stillness Mediation 
Positive Neuroplasticity 
Association
Australian Traditional Medicine Society

Start Your Wellness Journey
Call or Visit
We welcome all enquires and bookings.
Mon & Fri 9:00am – 6:00pm
Tue, Wed & Thur 9:00am – 7:00pm
Sat 9:00am – 2:00pm
Sun Closed
Get In Touch with us today
We offer a free 15 minute consultation for all new customers.
Enquire about any of our services and book a consultation with one of our specialist therapists.