We have a team of friendly natural health experts that are dedicated to improving your wellbeing.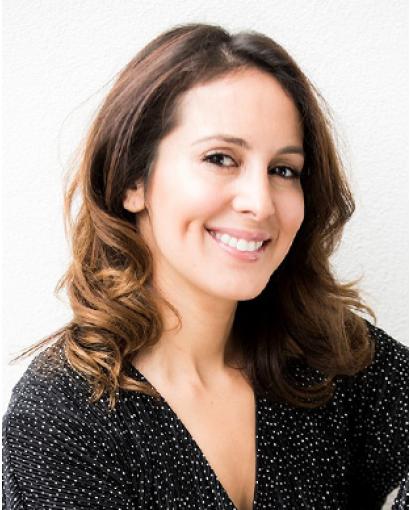 Emily Segal
Senior Naturopath and Skin Therapist
Emily is a qualified Naturopath, Herbalist and Skin Therapist with a particular focus on Skin Disorders.
Emily is our lead naturopath and skin therapist. Emily leads the skin team to help clients receive the best results from our range of skin therapies and body contouring treatments.
She has a deep understanding of the key systems within the body and how they work in order to restore balance and youthfulness in the skin. She also has extensive experience in hormonal and digestive health, blood sugar dysregulation, immune imbalance and nutritional deficiencies.
Emily is passionate about helping people look and feel their best and combines her knowledge and expertise to develop comprehensive plans using clean, customised skincare and naturopathic modalities. She has studied how the brain and nervous system impact the health of one's skin, a term coined psycho-dermatology, and continues to undergo study in this field.
Emily is committed to helping others resolve frustrating skin issues because she struggled with hormonal cystic acne and mild rosacea for many years. Dissatisfied with the results from oral contraceptives, antibiotics and other conventional acne treatments, Emily decided to take matters in her own hands and find a safer and more sustainable solution to achieve healthy, glowing skin.
Emily regularly practices yoga and meditation. She also enjoys quality time with her family, spending time re-energising in nature. "The aspect I love most about a Naturopathic approach to skin is that it empowers individuals as it educates them on how to make life long changes towards glowing skin."
Emily has been trained in a vast range of areas when it comes to skin treatments. Skin treatments that Emily can assist you with include:
Dry flaking skin
Eczema
Psoriasis
Acne
Hormonal adult acne
Rosacea
Pigmentation
Scarring
Dermatitis
Rashes
Sensitive and reactive skin
Bacterial or fungal infections
Melasma
Pigmentation and scaring
Premature Ageing
Healthy Ageing
Advanced Diploma of Naturopathy
Florence Barrett-Hill Aesthetics
Certificate IV in Hypnotherapy
ACCREDITATIONS
Falling Leaf Essence Practitioner

Collagen Induction Therapist

Skin Education International Level1 Foundation course and Level 2 Advanced Course

Helene Abicair: College of Advanced Beauty Therapy Facial Certification

Emotional Freedom Technique (NLP)

Pellowah Healing Level 1 and 2

International Applied Corneotherapy Member (IAC)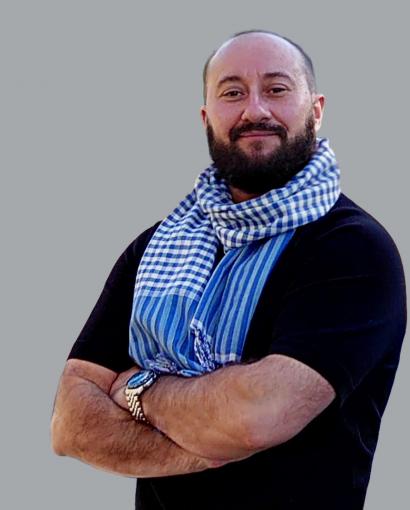 Edgar Koretskii
Remedial Massage Therapist
Edgar's goal is always to achieve the best possible outcome for overall health. Using a comprehensive approach to each client's individual needs, Edgar employs a diverse range of massage techniques during his treatments. Edgar focuses the treatment of more serious diseases of the musculoskeletal system on the clinical parameters of the client, and when appropriate, will work in conjunction with various medical specialists.
 Edgar is confident in his philosophy that a healthy body is created through exercise, a balanced diet and psychological stability.
 Everybody deserves the opportunity to be healthy!
Edgar studied at Evolve College in Melbourne commencing his career in 2018 under the guidance of highly experienced physiotherapists, osteopaths and chiropractors. Initially working at the international network of the Sports Medical Clinic in Melbourne, where he gained valuable insight into the ongoing management and treatment of musculoskeletal dysfunctions and injuries in high-level athletes resulting from prolonged sporting activity, including during sporting events such as the Australian Open, Wimbledon, US Open & Laver Cup.
Edgar is experienced in treating a wide range of issues including headaches and neck pain, back pain, sciatica, postural complaints, pregnancy and post-partum issues, and various sporting injuries.
Sporting Background: jiu jitsu, tennis, swimming
Interests: history, economy, law, technologies, medicine, neurology
Specialities:
Remedial Massage
Dry needling
Deep Tissue Massage
Trigger Point Therapy
Sports Massage
Soft Tissue Release
Swedish Relaxation massage
Pregnancy Massage
Qualifications:
    Diploma of Remedial Massage Therapy
    Certificate in Dry Needling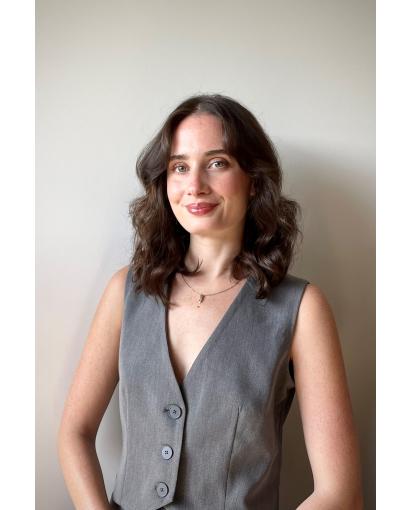 Allison Zammit
Naturopath and Skin Therapist
Allison is a qualified Naturopath having graduated from The Southern School of Natural Therapies with a Bachelor of Health Science. Paired with her training as a Corneotherapist, she has extensive knowledge of integrative treatments for skin disorders. Her passion for successfully treating skin focuses on investigating the whole person and utilising holistic approaches to treat the underlying cause. 
Allison's journey as a clinician began as a means to educate herself in the healing effects that diet, lifestyle and complementary therapies, such as herbal and nutritional medicine, can have on wellbeing. Understanding the value of holistic health sparked a desire to undertake evidence-based research of body systems and correlating treatment options. A driving inspiration is her experience with psoriasis and years of working in the cosmeceutical industry.
She advocates the synergistic use of herbal/nutritional based treatments alongside mainstream medical practices to create inclusive treatment approaches. 
Allison passionately guides people to love their skin and heal their bodies. She utilises customised skincare to treat the outside, whilst using naturopathic therapies to treat the inside. With a particular focus on immune and hormonal related skin concerns, Allison provides multifaceted treatment options that not only heal the skin but other related disorders/triggers. She strives to educate individuals about their bodies and empower them to take responsibility for their path to wellness. 
Acne 
Psoriasis 
Eczema 
Dermatitis 
Rosacea 
Pigmentation 
Ageing skin & oxidative stress
Topical Skincare 
Reproductive Health - PCOS, dysmenorrhea, post-pill disturbances 
Digestive Issues; microbiome balance, gut disorders (IBS, H.pylori)
Nervous System 
Qualifications:
Bachelor of Health Science (Naturopathy) 
Makeup & Skin Services 
Advanced Skin Analysis (Pastiche) 
Associations:
Australian Natural Therapist Association (ANTA) Member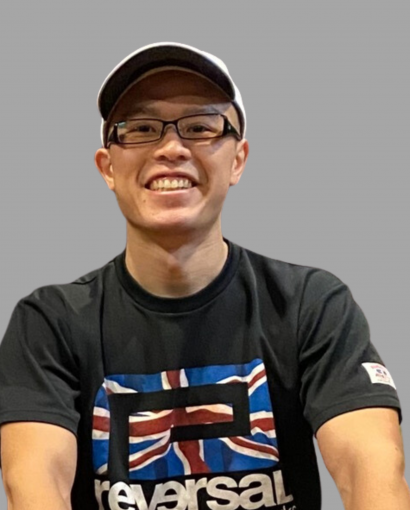 Gilbert has a wide range of experience and interests. Working with professional athletes, sports enthusiasts through to those looking for the very best expert care and maintenance of their bodies. Gilbert provides you with a unique mix of international work experience and understanding of maintaining your body's peak performance, no matter what your background.
Early on in his osteopathic studies, Gilbert started treating fighters and gym members at the Australian Combat Sports Academy. As a martial artist of many years, he understood the rigours of training and the importance of body maintenance. Today, Gilbert maintains the bodies of some of the best up-and-coming fighters in Victoria today.  Due to his experience and expertise many have worked with Gilbert over their career.
After university, Gilbert gained valuable international experience working in Toronto, Canada. This experience has enabled Gilbert to work, not only with athletes but also with the elderly, office workers, teenagers, those engaged in physical jobs and casual sports enthusiasts.
Sporting background:
Brazilian jiu-jitsu (brown belt)
Muay Thai
Wrestling
Gilbert specialises in Osteopathy to treat:
Sports injuries
Back & neck pain
Knee & ankle pain
Shoulder, arm & wrist pain
Tennis & golfer's elbow
Tendinitis/tendinopathy
Carpal tunnel
Headaches 
Vertigo
Soft-tissue strains
Postural issues
Member of Osteopathy Australia.
Bachelor of Applied Science (Osteopathy).
Bachelor of Health Science.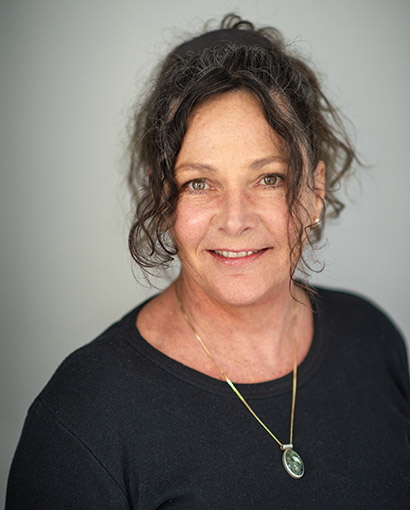 Ann Hocking
Shiatsu Therapist
Ann is a qualified Shiatsu Therapist having graduated from the Australian Shiatsu College with a Diploma in Oriental Therapies (Shiatsu). Prior to studying Shiatsu, Ann completed a Bachelor of Science in Chemistry and a Graduate Diploma in Business Marketing.
Ann enjoys working with clients to assist them to return to their natural state of wellness through remembering their body and mind balance. Ann works in a compassionate and gentle way assuring an honoured and caring space for one's own individual healing to take place.
As well as her passion for Shiatsu, Ann enjoys yoga and meditation which has been a part of her wellness routine for over 20 years.
Ann lives with nature on 18 acres of bushland with roos, echidnas, wallabies, wombats, many birds and of course venomous snakes and she believes that we can learn a lot from nature and the seasons. She understands how our bodies react to changes and the analogy of being the tree of life, removing unwanted branches and learning to gently move with the wind with our roots firmly in the ground.  Honesty, sincerity and integrity are values that are important to Ann and are displayed by her passion in assisting others to feel and scan their body to be aware of tension and emotional blockages.
Ann was in Science and business. However, since having children, she has explored and studied many methods of healing and wellness, including astrology, grief and loss, Jungian dream work, reiki, tarot, intuitive healing, massage, mind/body wellness and the use of communication, all whilst continuing her practices in yoga and meditation.
Since completing her Shiatsu studies, Ann has been well received as an honest, ethical and caring practitioner assisting many and varied clients on their self-empowering journey. Ann's passion is to assist others to be the best version of themselves that they can be through touch, breath, stretches and some homework. She works by assisting the body to feel good, allowing the mind and body to work on healing at a deep level for wellness.
Ann is currently an active member on the National Council of the Shiatsu Therapy Association of Australia where along with her official role as Secretary, she is involved in all decision making and directional focus for the peak body for Shiatsu in Australia.
Relaxation and stress management
Acupressure and meridian massage and stretching for chi flow
Mind/ body balance
Awareness of the body and it's unique abilities to heal
Immunity building and energy flow
Breath awareness
Emotional release
Qualifications
Diploma of Shiatsu and Oriental Therapies
Diploma of Astrology
Reiki 1 and 2
Visionary Intuitive Healing Level 1
Bachelor of Science (Chemistry)
Graduate Diploma of Business (Marketing)
Association
Shiatsu Therapy Association of Australia
Start Your Wellness Journey
Call or Visit
We welcome all enquires and bookings.
Mon to Fri 9:00am – 6:00pm
Sat 8am - 4pm


Get In Touch with us today
We offer a free 15 minute consultation for all new customers.
Enquire about any of our services and book a consultation with one of our specialist therapists.