We have a team of friendly natural health experts that are dedicated to improving your wellbeing.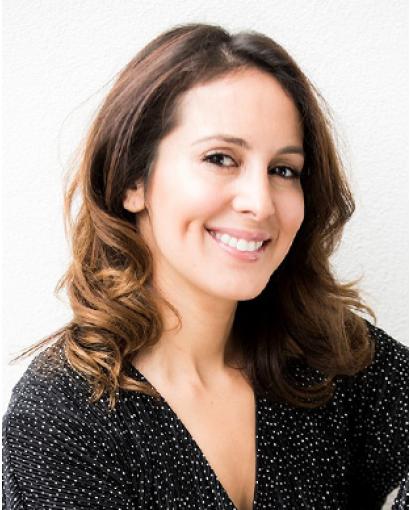 Emily Segal
Herbalist and Skin Therapist
Emily is a qualified Naturopath, Herbalist and Skin Therapist with a particular focus on Skin Disorders.
She has a deep understanding of the key systems within the body and how they work in order to restore balance and youthfulness in the skin. She also has extensive experience in hormonal and digestive health, blood sugar dysregulation, immune imbalance and nutritional deficiencies.
Emily is passionate about helping people look and feel their best and combines her knowledge and expertise to develop comprehensive plans using clean, customised skincare and naturopathic modalities. She has studied how the brain and nervous system impact the health of one's skin, a term coined psycho-dermatology, and continues to undergo study in this field.
Emily is committed to helping others resolve frustrating skin issues because she struggled with hormonal cystic acne and mild rosacea for many years. Dissatisfied with the results from oral contraceptives, antibiotics and other conventional acne treatments, Emily decided to take matters in her own hands and find a safer and more sustainable solution to achieve healthy, glowing skin.
Emily regularly practices yoga and meditation. She also enjoys quality time with her family, spending time re-energising in nature. "The aspect I love most about a Naturopathic approach to skin is that it empowers individuals as it educates them on how to make life long changes towards glowing skin."
Emily has been trained in a vast range of areas when it comes to skin treatments. Skin treatments that Emily can assist you with include:
Dry flaking skin
Eczema
Psoriasis
Acne
Hormonal adult acne
Rosacea
Pigmentation
Scarring
Dermatitis
Rashes
Sensitive and reactive skin
Bacterial or fungal infections
Melasma
Pigmentation and scaring
Premature Ageing
Healthy Ageing
Advanced Diploma of Naturopathy
Florence Barrett-Hill Aesthetics
Certificate IV in Hypnotherapy
ACCREDITATIONS
Falling Leaf Essence Practitioner

Collagen Induction Therapist

Skin Education International Level1 Foundation course and Level 2 Advanced Course

Helene Abicair: College of Advanced Beauty Therapy Facial Certification

Emotional Freedom Technique (NLP)

Pellowah Healing Level 1 and 2

International Applied Corneotherapy Member (IAC)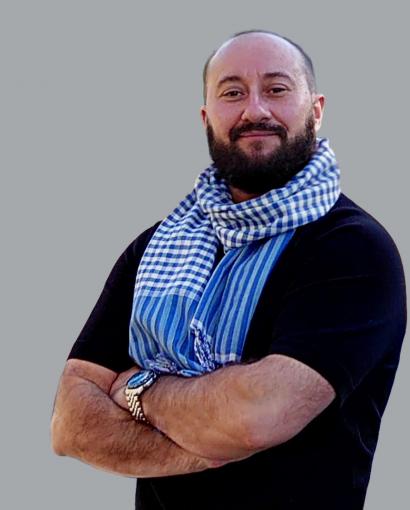 Edgar Koretskii
Remedial Massage Therapist
Edgar's goal is always to achieve the best possible outcome for overall health. Using a comprehensive approach to each client's individual needs, Edgar employs a diverse range of massage techniques during his treatments. Edgar focuses the treatment of more serious diseases of the musculoskeletal system on the clinical parameters of the client, and when appropriate, will work in conjunction with various medical specialists.
 Edgar is confident in his philosophy that a healthy body is created through exercise, a balanced diet and psychological stability.
 Everybody deserves the opportunity to be healthy!
Edgar studied at Evolve College in Melbourne commencing his career in 2018 under the guidance of highly experienced physiotherapists, osteopaths and chiropractors. Initially working at the international network of the Sports Medical Clinic in Melbourne, where he gained valuable insight into the ongoing management and treatment of musculoskeletal dysfunctions and injuries in high-level athletes resulting from prolonged sporting activity, including during sporting events such as the Australian Open, Wimbledon, US Open & Laver Cup.
Edgar is experienced in treating a wide range of issues including headaches and neck pain, back pain, sciatica, postural complaints, pregnancy and post-partum issues, and various sporting injuries.
Sporting Background: jiu jitsu, tennis, swimming
Interests: history, economy, law, technologies, medicine, neurology
Specialities:
Remedial Massage
Dry needling
Deep Tissue Massage
Trigger Point Therapy
Sports Massage
Soft Tissue Release
Swedish Relaxation massage
Pregnancy Massage
Qualifications:
    Diploma of Remedial Massage Therapy
    Certificate in Dry Needling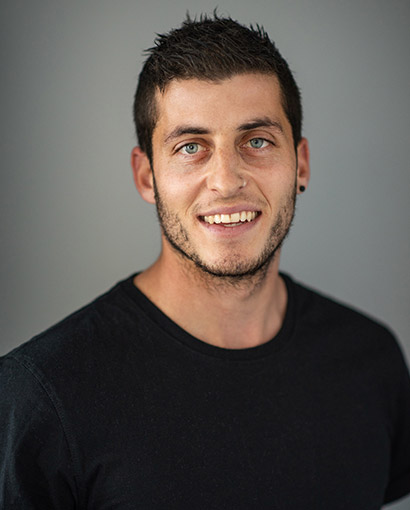 Alon Blumgart
Nutritionist & Naturopath
Ever since Alon was a young boy, he has been interested and committed to optimizing his health, which was mainly because he was an ambitious football (soccer) player throughout his teens and young adult life, playing at a semi-professional level for about 9 years now. 
Whilst Alon may have started a degree in Naturopathy due to a personal interest, he soon realized that the principles of Naturopathy resonated with his beliefs, world views and approach to health and medicine. This led him to become increasingly fascinated about the use of holistic and evidence-based diet and lifestyle modification, as well as herbal/nutritional supplementation for the prevention, management and treatment of the underlying causes of chronic disease.
During his studies, Alon developed a passion for gut health and the micro biome. He went on to be accepted into the Bioceuticals internship program, where he developed a product concept specific for small intestine bacteria overgrowth (SIBO). This product was chosen to go to market in the Bioceutical's Clinical range. He has also co-authored an e-book for practitioners about treating Irritable Bowel Syndrome and written articles for Fx Medicine, which is a practitioner-only magazine made by Bioceuticals. 
Alon enjoys guiding his patients to improve their health by helping them implement practical, sustainable, fad-free, evidence-based diet and lifestyle habits, as well as using herbal and nutritional supplementation in line with the most current scientific evidence available. He aims to treat the underlying drivers of health conditions, rather than just focusing on symptoms. 
Inconsistencies around diet and lifestyle habits often underpin many chronic health issues and these are the things that can often be the hardest to change. Therefore, Alon enjoys facilitating his patients to make sustainable diet and lifestyle changes that address the underlying causes of their health issues, in order to improve their wellbeing and quality of life. He aims to empower his patients to make long-lasting changes that stay with them long after his face to face consults.  
Alon always wanted to work in a profession that helped people improve their health as he believes is the most important thing in your life. Without it, we simply cannot be the best version of ourselves. Many people have various definitions for health, but he tends to think of it as the ability for you to live out your dreams. Therefore, Alon ultimately wants to use the professional education, knowledge and tools that he has as a Naturopath, to help people live their best life.
Alon is trained to treat a vast range of chronic health concerns and he has a particular interest in treating conditions such as:
Chronic gut/digestive issues (e.g. Crohns, Ulcerative Colitis, parasite infections, diarrhoea, constipation, Irritable Bowel Syndrome, reflux/heartburn, candida overgrowth, food allergies and intolerances) – kids and adults
Weight loss – sustainable and practical weight loss
Female hormone disruption – PCOS, endometriosis, fibroids, PMS, post-pill hormonal disruption, menopause, infertility
Teenage health and wellbeing (mental & physical)
Mental health issues – anxiety and depression
Specialised and individualised dietary plans for specific needs
Autoimmune conditions
Insomnia
Fatigue and failure to thrive
Chronic infections – glandular fever, thrush and urinary tract infections
Skin issues – acne, eczema, psoriasis
Cardiovascular diseases – high blood pressure and high cholesterol
Chronic migraines
Diabetes
Alon also enjoys working with athletes to help them improve their performance, body composition and support their injury recovery.
Qualifications
Bachelor of Health Science (Naturopathy)
Association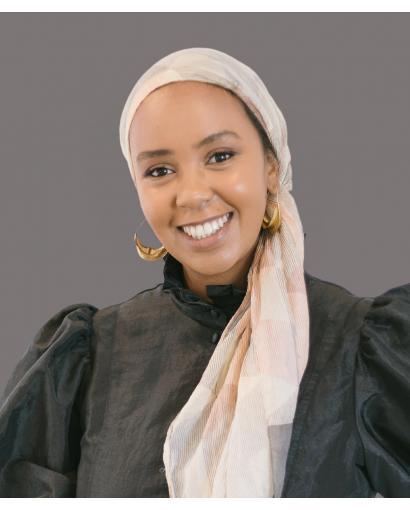 Feriyal Glaidous
Naturopath
Feriyal is a Naturopath committed to building community and creating safe and supportive spaces for people to actively live a balanced lifestyle with long-term health transformation.
Before becoming a Naturopath, Feriyal worked as an Analytical Chemist, yet she yearned to work directly within the health and wellbeing space. Feriyal has taken this evidence-based approach into her career as a qualified Holistic Naturopath and Herbalist to support natural holistic approaches to wellbeing. And further complimenting this passion Feriyal has worked in the community sector for over 15 years, mostly with young people, exploring the direct impact that social barriers have on the quality of people's health.
With a conviction and desire to support the health of others Feriyal is a dedicated practitioner that seeks the best outcome for her client-centred practice
Feriyal works with many conditions, ages and stages.
Her recent experience and interests include:
Stress & Anxiety, trauma and negative thought patterns, major depression
Women's Health-Hormone imbalance including PCOS, irregular or painful period
Preconception Care
Hypothyroidism and Hyperthyroidism
Autoimmune conditions- Hashimoto's, Lupus
Oncology Care- dietary support, enhance the effects of chemotherapy and reduce side effects.
Transgender Care- dietary support and symptom management during cross hormone therapy.
Paediatric Health for infants, toddler, child and teenage
Bachelor of Health Science- Naturopathy, Southern School of Natural Therapies
Bachelor of Medical, Forensic and Analytical Chemistry, Victoria University of Melbourne
Naturopaths and Herbalists Association of Australia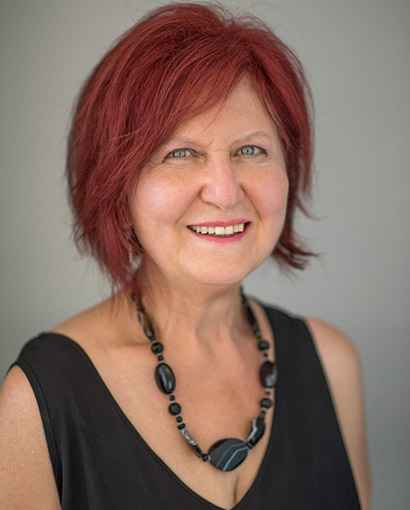 Mafalda Bojanic
Massage Therapist
Mafalda is a qualified Reflexologist and Massage Therapist who has undergone extensive training in the field of massage therapies and incorporates into her work across a wide range of modalities.
Mafalda has a special interest in the general wellbeing of a person especially in the area of people coping with cancer and its associated treatments, chemotherapy and radiation. Her unique approach is to tailor-design a treatment for the individual needs of a person and often combines two or three therapies in the one treatment in order to achieve the desired results.
Her work has taken her far and wide including Ian Gawler's Living Centre at Yarra Junction and several Melbourne-based clinics. Mafalda is currently a Volunteer Therapist at the Peter MacCallum Cancer Centre in East Melbourne. Mafalda has presented on topics at the Gawler Foundation, SBS Radio and the Box Hill Hospital Cancer Support Group. Her mission is to help people find a state of equilibrium and wellbeing and to help them find their true path in life.
Mafalda, who has a background in Music, found her passion with reflexology after many stressful years of tertiary administration posts, including concert management. A minor accident led her to a lifestyle change and awareness that with guidance from the Universe, one is one's own healer. While most of her training took place at the Australian School of Reflexology and Relaxation (ASRR), the Australian School of Awareness (ASA) and the International School of Bowen Therapy (ISBT), Mafalda has a constant quest for adding new dimensions in her life by continuing her professional development with new studies with local and international instructors. Mafalda has completed her Diploma in Remedial Massage and is registered with HiCAPS which may enable you (depending upon your health fund) to claim your health care rebate back immediately after your consultation.
Mafalda is a professional member of the Australian Association of Massage Therapy (AAMT) and the Reflexology Association of Australia, and is registered with major Health funds including HBA, Australian Unity and Grand United. Mafalda is also a full practitioner member of the Federation of Natural & Traditional Therapies Ltd.
Specialising
Pain relief
Cancer support – Oncology Massage
MS
Maya Abdominal Massage and women's reproductive health
Manual Lymphatic Drainage Massage
Qualification
Cert. Bamboo Massage
Advanced Cert. Reflexology
Chinese Reflexology
Ayurvedic Reflexology
Danish Style Reflexology
Hawaiian Hot Stone Massage (ili ili stone massage)
Indian Head Massage
Raynor School of Massage
ISBT – Bowen Therapy
MLD – Manual Lymph Drainage (Vodder Method)
Pregnancy Massage with Belly Pillow
Ear Candling
Usui Reiki I & II
Approved Oncology Massage Therapist (OM2)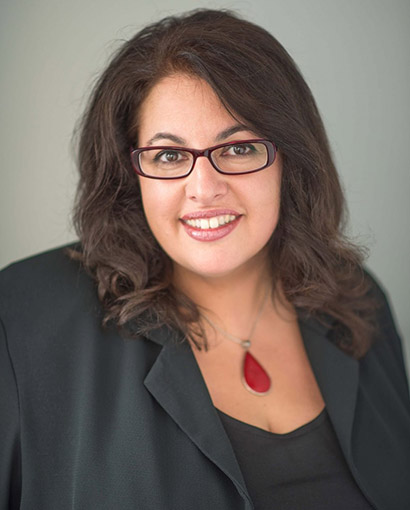 Madelaine Akras
Naturopath, Kinesiologist and Myotherapist
Madelaine Akras, Naturopath, Kinesiologist and Myotherapist
Madelaine is a Kinesiologist, Naturopath and Myotherapist with over 20 years of experience. She is a passionate and highly skilled practitioner who combines her skills in a unique way, tailoring a treatment plan to help her clients alleviate their personal stressor and reach an optimal level of wellbeing.
Madelaine works with a vast range of issues from digestive, allergies, insomnia, hormonal, anxiety, to life purpose and relationships. As a naturopath and kinesiologist, she utilises her knowledge to connect into your subconscious mind and its natural healing ability to access the underlying cause of your concern and restore balance; physically, mentally and or emotionally.
As a myotherapist, she helps patients to directly address the cause of their aches and pains, helping them move again and enjoy a pain-free life.
Madelaine works with adults and children of all ages providing the following services:
Naturopathy
Madelaine was initially attracted to Naturopathy with the impact of her own health, her own life story of working in the corporate world and struggling with high levels of stress and its effects, from anxiety, gut health, hormonal imbalance and autoimmune. By making that initial step and just starting with some small changes, she discovered what a profound difference specific nutrients, foods and herbs had on her own health. This led her into a new realm, naturopathy.
As a passionate, caring and nurturing practitioner, Madelaine will support you along your path to your wellbeing. Most important she will focus on finding the drivers of your symptoms and implement an individualised health plan with nutritional, herbal and lifestyle modifications.
As a naturopathic practitioner, with over 20 years' experience, she has worked with many conditions.
Her main areas of special interest are in:
Stress, fatigue and HPA dysfunctions
Gut health
Adrenal and Thyroid health
Autoimmune conditions
Hormonal issue including menopause
Cardiovascular and metabolic health
Kinesiology
Madelaine has been in the natural therapies industry for over 20 years and has attained many skills over the years. She completed her naturopathy in 1996 and started her path in Kinesiology not long after. Initially, she used kinesiology as an adjunct to assist her with specific nutritional supplementation. She discovered the benefits of Kinesiology and has seen time and time again how it has made significant changes in her clients- by helping them move through what was holding them back from their recovery. She found most physical conditions had other layer/s be it, mental, emotional and even energetic. She truly believes, our environment depicts who we are, what our beliefs are and how they develop and influences the way we think. Even in saying "Where thought goes energy flows".
Madelaine has a great desire for knowledge and is continuously learning and researching, keeping herself fully aware of the latest industry finding. 
She can work with you on whatever level you would like to start at and work with you to find your stressor (be it conscious or subconscious- what is preventing you to from achieving what you need to achieve, whether it is a physical, mental or emotional states. Her main desire is to help you to navigate through your life in the easiest way possible. She is passionate and driven and her aim is to make you aware of your stressors so you can find your path to wellness and make the best decision to have a better outcome for your health and wellbeing.
Kinesiology – which gently addresses the underlying cause of emotional, physical and mental stressors to achieve calm and balance
Myotherapy – which addresses the root cause of  musculoskeletal pain and dysfunction using soft tissue manipulation, stretching and trigger point techniques to relieve pain and discomfort
Massage – therapeutic massage, including remedial, relaxation, aromatherapy and pregnancy
Bowen Therapy – light and gentle rolling movement across muscle fibres, which encourages your own healing
Manual Lymphatic Drainage – Manual lymphatic drainage is a very gentle massage technique used to stimulate the flow of lymphatic fluid ('lymph') – around your body
Ear Candling – a gentle therapy which is helpful for managing and clearing earaches, infections, headaches, sinusitis, ear wax and fluid in the ears and head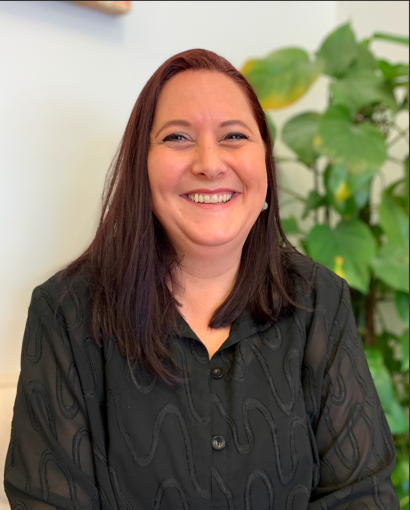 Kimberly Leadbeater
Acupuncture and Chinese Herbal Medicine Practitioner
Dr. Kimberly Leadbeater is a nationally registered Acupuncture and Chinese Herbal medicine practitioner who places great importance on the therapeutic relationship between practitioner and patient. 
Dr. Kimberly Leadbeater is a nationally registered Acupuncture and Chinese Herbal medicine practitioner who places great importance on the therapeutic relationship between practitioner and patient. She provides a safe, nurturing environment where you are able to slow down, relax and re-connect. As each individual's treatment is tailored and unique, her treatment style explores all lifestyle aspects in order to go beyond superficial symptoms to decipher the root cause of your dis-ease.
The aim of Chinese Medicine is to restore and maintain the natural order of energy (Qi- "chee") within the body. Disease comes about from disorder of the body's energies while longstanding disorders produce chronic disease. Your body constantly pursues balance, working endlessly to achieve this. Pain is your body telling you where it is having difficulty. Kimberly's role is to listen and observe to assist in correcting the disorder.
While Kimberly treats a broad range of issues, her specialities include:
- Mental Health & Emotional Well-Being
- Women's Health
- Digestive Issues
- Musculoskeletal Conditions
Alongside a targeted acupuncture treatment, Kimberly also loves utilising acupuncture trigger-points (acupressure) to incorporate bodywork into her sessions. Gua sha, cupping, and moxibustion may also be utilised in your treatment depending on your needs. These modalities help soften tight muscles, open the channels to allow the free flow of Qi throughout the body, and restore balance.
Qualifications & Associations
• Health Science – Chinese medicine degree from Southern School of Natural Therapies in Melbourne.
• Registered with the Chinese Medicine Registration Board of Australia
• Member of AACMA (Australian Acupuncture and Chinese Medicine Association).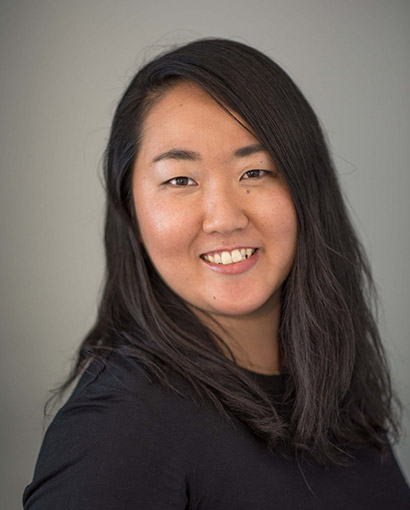 Shiho Mafune
Naturopath & Mindfulness Coach
Shiho is a qualified Naturopath, having graduated from Endeavour College of Natural Health and an accredited Occupational Therapist, having graduated from La Trobe University. Shiho has also furthered her training in Sensory Modulation and Acceptance and Commitment Therapy (ACT).
Shiho has worked with many different cognitive, physical and mental health conditions in a range of settings including public hospitals, private practices and community settings. Shiho has experience working with young people with mental illness and children with Autism Spectrum Disorder (ASD) as an Occupational Therapist.
Shiho has developed a strong passion for integrating evidence based nutritional and herbal medicine with western medicine to enable holistic care. She utilises nutritional supplementation, food as medicine, western herbal medicine, Australian Bush Flower Essences, Iridology, Mineral Celloids, Functional and Pathological testing, Hair Mineral Analysis and will liaise with your medical practitioners if required to provide integrative medicine
From the growing evidence of connection between pre-natal and early childhood diet with symptoms of ASD, Shiho has passion for female reproductive issues with special interest to preconception and pregnancy care.
Shiho incorporates family and client centred practice, by engaging and empowering families to enable children to grow and develop to achieve their unique potential and make a positive difference.
Shiho blends her Japanese cultural background and food philosophy for client's treatment planning and dietary advice. Shiho's belief lies in "The mind is everything. What you think, you become". Shiho practices meditation on a daily basis. She integrates mindfulness, and a compassionate approach to provide gentle and warm care to clients.
Shiho treats a wide range of conditions and has the following specialities:
Child and Adolescent health:
Mental health conditions (Anxiety, Depression, Stress, Sleeping issues)
Allergies, asthma and recurrent colds and flues, Gastro-intestinal dysfunction
Autism Spectrum Disorder: Assessment of Oxidative Stress, Mitochondrial Dysfunction, Immune system Abnormalities, Methylation Impairment, Genetic Testing (MTHFR), Digestive Dysbiosis, Environmental Toxicity
Attention-Deficit/Hyperactivity Disorder (ADHD) and other Behavioural issues: Social communication, Restricted and Repetitive Behaviours
Sensory Processing Disorder
Woman's Reproductive Health: Fertility (Preconception and Maternal care), PCOS, Endometriosis, PMS, Menopause
Qualifications:
Masters of Occupational Therapy Practice
Bachelor of Health Science (Naturopathy)
Bachelor of Engineering
Certificate IV in massage
Acceptance and Commitment Therapy (ACT)
Masters level Reiki Practitioner
Advance training in Mineral Celloids Prescription
Australian Bush Flower Essence Practitioner
Association:
Occupational Therapy Board of Australia
Australian Traditional Medicine Society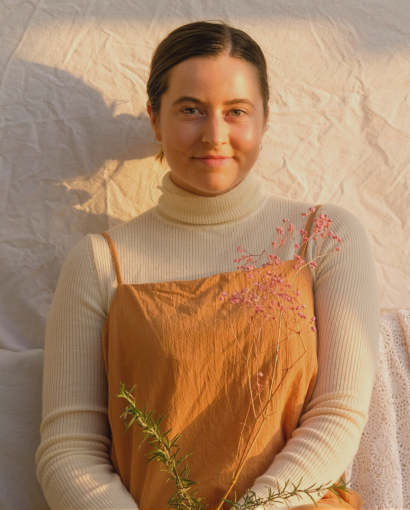 Sophie Cosgriff
Naturopath and Skin Therapist
Sophie holds a Bachelor of Health Science (Naturopathy) degree from Endeavour College of Natural Health and is a qualified skin therapist.
She has a passion for treating clients with disordered skin by utilising both Naturopathic and Corneotherapeutic applications.

Sophie takes pride in her ability to find the root cause of clients skin concerns and treats with a holistic and evidence-based approach. She acknowledges the social and emotional aspects of skin conditions and creates a nurturing environment for clients.

Sophie understands the impact stress can have on our bodies especially the nervous system and skin integrity. She uses topical skincare and the relaxing elements of the facial experience to achieve long-term 'glowing skin' results.
Main Skin concerns Sophie loves helping clients with:
Acne
Rosacea
Pigmentation
Scarring
Sensitised skin
Dry
Premature ageing
Eczema
Psoriasis 

Other areas of interest include:
Fatigue & Stress
Gut health
Sleep
Women's Health 
Qualifications:
Bachelor of Health Science (Naturopathy) – Endeavour College of Natural Health

Accredited Provide Facial Treatments & Skincare - Casey College of Beauty Therapy

Diploma of Product Knowledge – Dermaviduals

Associations:
Naturopaths & Herbalists Association of Australia, Full practicing member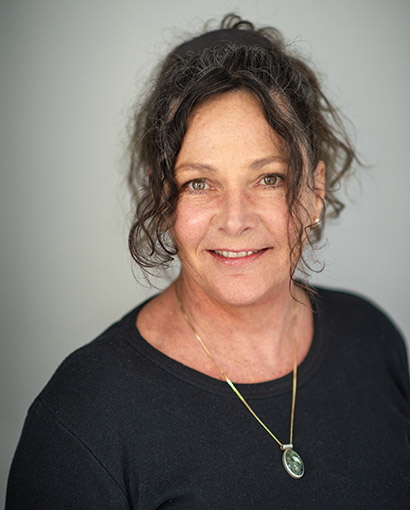 Ann Hocking
Shiatsu Therapist
Ann is a qualified Shiatsu Therapist having graduated from the Australian Shiatsu College with a Diploma in Oriental Therapies (Shiatsu). Prior to studying Shiatsu, Ann completed a Bachelor of Science in Chemistry and a Graduate Diploma in Business Marketing.
Ann enjoys working with clients to assist them to return to their natural state of wellness through remembering their body and mind balance. Ann works in a compassionate and gentle way assuring an honoured and caring space for one's own individual healing to take place.
As well as her passion for Shiatsu, Ann enjoys yoga and meditation which has been a part of her wellness routine for over 20 years.
Ann lives with nature on 18 acres of bushland with roos, echidnas, wallabies, wombats, many birds and of course venomous snakes and she believes that we can learn a lot from nature and the seasons. She understands how our bodies react to changes and the analogy of being the tree of life, removing unwanted branches and learning to gently move with the wind with our roots firmly in the ground.  Honesty, sincerity and integrity are values that are important to Ann and are displayed by her passion in assisting others to feel and scan their body to be aware of tension and emotional blockages.
Ann was in Science and business. However, since having children, she has explored and studied many methods of healing and wellness, including astrology, grief and loss, Jungian dream work, reiki, tarot, intuitive healing, massage, mind/body wellness and the use of communication, all whilst continuing her practices in yoga and meditation.
Since completing her Shiatsu studies, Ann has been well received as an honest, ethical and caring practitioner assisting many and varied clients on their self-empowering journey. Ann's passion is to assist others to be the best version of themselves that they can be through touch, breath, stretches and some homework. She works by assisting the body to feel good, allowing the mind and body to work on healing at a deep level for wellness.
Ann is currently an active member on the National Council of the Shiatsu Therapy Association of Australia where along with her official role as Secretary, she is involved in all decision making and directional focus for the peak body for Shiatsu in Australia.
Relaxation and stress management
Acupressure and meridian massage and stretching for chi flow
Mind/ body balance
Awareness of the body and it's unique abilities to heal
Immunity building and energy flow
Breath awareness
Emotional release
Qualifications
Diploma of Shiatsu and Oriental Therapies
Diploma of Astrology
Reiki 1 and 2
Visionary Intuitive Healing Level 1
Bachelor of Science (Chemistry)
Graduate Diploma of Business (Marketing)
Association
Shiatsu Therapy Association of Australia
Start Your Wellness Journey
Call or Visit
We welcome all enquires and bookings.
Mon, Tue, & Fri 9:00am – 6:00pm
Wed & Thur 10:00am – 7:00pm
Sat 9:00am – 2:00pm
Sun Closed
Get In Touch with us today
We offer a free 15 minute consultation for all new customers.
Enquire about any of our services and book a consultation with one of our specialist therapists.