Highlighting Men's Health
Research shows that Australian men are less proactive than women about addressing any health concerns until they become chronic problems. They are also less likely to look for a Melbourne naturopath or a natural therapist in Melbourne until they are in serious pain or discomfort.
As a Naturopath in Melbourne, we work with men and inspirethem to take charge of their health, so they can truly feel their best and enjoy their life to the fullest.
At Melbuorne Wellness, we pride ourselves on taking a holistic natural medicine approach and encouraging men to "get to know their body" and to address any health issues as they arise, to enable them to achieve and maintain optimal health.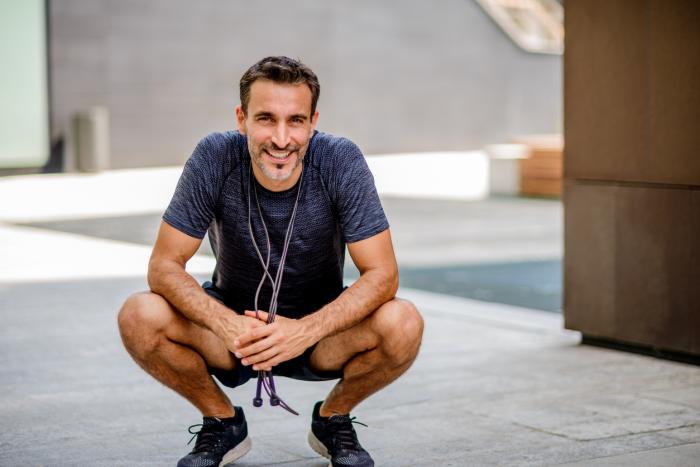 Addressing health issues 
Men's health issues can range from stress, digestive issues, addictions, and male infertility. The most common conditions  we look after are;
Within mental health, we focus on mental wellbeing, healing addictions, using naturopathy for depression, and providing coping techniques with stress and anxiety.
Our digestive support consists of treating your gut and identifying any food allergies and intolerance, testing infections or underlying chronic conditions including coeliac disease.
In addition to mental wellbeing, physical wellbeing is also vital to living your best life and we focus on improving energy and vitality, male fertility treatment, cancer support, weight loss strategies, treating candida and providing migraine and pain relief. We also specialise in supporting chronic fatigue syndrome with kinesiology.
A further list of all of our treatments can be found here.
Using natural medicine
At Vital Chi Wellness, we don't just treat the symptoms of your ailments but aim to identify and address the underlying causes of any imbalances, whether you're suffering from inflammation, digestive health issues, or skin conditions.
Our trained and experienced practitioners work in harmony with your body and its natural healing processes, supporting and improving your body's ability to heal itself.
About Melbourne Wellness
We help you find purpose, increase your confidence, overcome obstacles, and relieve stress through natural therapy, so you can achieve success in your career, health, relationships, and life. Our Melbourne Naturopath and wellness clinic in South Yarra is proud to offer you a comprehensive range of natural therapy solutions under one roof.
Naturopathy is key to our holistic health approach. We analyse imbalances of the mind and body to determine the cause of illness then provide treatment through non-invasive therapies, encouraging long-term wellness.
Focusing on health issues that men are facing
According to the Australian Governments Health Direct "the biggest health problems facing Australian men today are;
Androgen deficiency (testosterone deficiency)
Depression and anxiety
Prostate and testicular cancers
Erectile dysfunction
Androgens are male sex hormones. Testosterone, the most important male hormone, allows a boy to develop into a man and is responsible for ongoing reproductive and sexual function. Androgen, or testosterone deficiency occurs when the body is not able to make enough testosterone and although this is not life-threatening, it can affect a man's quality of life. According to Healthy Male, it's likely that androgen deficiency is under-diagnosed in many men, who are missing out on treatment.
1 in 8 men will experience depression and 1 in 5 men will experience anxiety at some stage in their lives, according to beyondblue. In 6 out of every 8 suicides, it is men that take their own lives. In fact, the number of men who die by suicide in Australia is nearly double the annual national road toll.
Infertility can be as a result of health issues with either a female or a male. 4 in 10 cases of infertility are attributable to a problem in the man; 4 in 10 cases are attributable to a problem in the woman.   Male infertility is usually caused by poor sperm production or transport (motility or morphology). and often isn't obvious.
Male infertility can also be a sign of another health condition, such as testosterone deficiency or testicular cancer, so it's important for both the partners to be checked,  if you've been trying to conceive without success."
Prostate or testicular cancer is diagnosed mainly in men aged over 50 and occurs when cells in the prostate grow and divide abnormally, creating a tumour. Excluding some forms of skin cancer, prostate cancer is the most common type of cancer diagnosed in Australian men, with more than 19,000 diagnosed each year.
Being unable to get or maintain an erection is very common, up to 20% of men. Erectile dysfunction is not a disease, but a symptom of an underlying  issue, which can be physical, psychological or a combination of both. Diabetes or hypertension (high blood pressure) can also be contributing factors. So, it's important to seek support from our Melbourne Naturopaths if you're experiencing erectile dysfunction. 
Book Your Consultation 
As a special service to our clients, Melbourne Wellness is pleased to offer you a free 15-minute appointment with one of our experienced Melbourne Naturopath practitioners so you can determine if natural medicine is right for you.
Contact our Melbourne Naturopath South yarra clinic now to book in for your free consult with one of our experienced team members.
Testimonials
I have been seeing Shiho for nearly 6 months. I found her really knowledgeable, caring, considerate and attention to detail. She is not just looking after the issue I have but also my "mindset" that she finds it connects to our body! She is like my soulmate who understands me a lot and gradually, she finds out the "cause" of my issue and tackle it with her treatment. I am really happy with her service and her positive energy.
Emily is an absolute angel. Not only has she transformed my skin to a better version of itself, she continuously imparts amazing knowledge on life which has directly and positively impacted my general well being. She is that healthy glow everyone needs in their life.
Valentine Paris
Melbourne
Start Your Wellness Journey
Call or Visit
We welcome all enquires and bookings.
Mon to Fri 9:00am – 6:00pm
Sat 8am - 4pm


Get In Touch with us today
We offer a free 15 minute consultation for all new customers.
Enquire about any of our services and book a consultation with one of our specialist therapists.