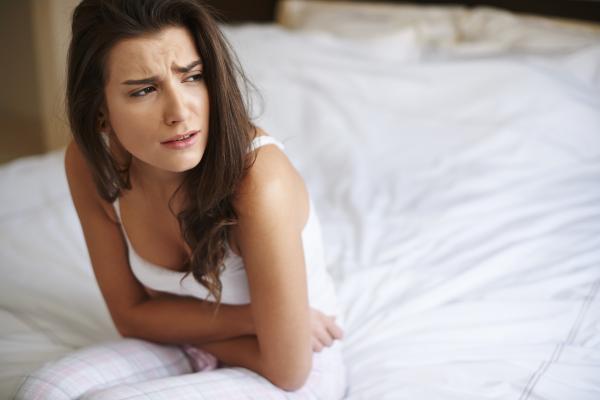 Treating PMS with Naturopathy
Although it is considered common for 30 -85% of women to suffer with premenstrual syndrome PMS or Premenstrual Dysphoric Disorder PMDD in the lead up or during their period, as a leading Naturopathy clinic in Melbourne, it is our belief that your menstrual cycle should be free of pain and should not derail your life physically or emotionally.
 As we have been in practice for over a decade we have treated women of all ages with both mild and severe symptoms related to menstruation.
 PMS Symptoms 
▪️ Feeling depressed, irritable, aggressive, withdrawn, moody or extremely emotional
▪️ Feeling nervous, anxious, overwhelmed and a general inability to cope
▪️ Feelings of fatigue, lethargy and exhaustion
▪️ Suffering from headache, back pain or other general aches and pain
▪️ Bloating and feeling uncomfortable
▪️ Tender and sore breasts
▪️ Changes in digestion leading to constipation or diarrhoea
The Root Cause of PMS
Our team of Melbourne Naturopaths are all specialist in identifying the root cause of your menstrual difficulties.  A combination of our experience and scientific evidence suggest that a number of factors may contribute to your hormonal imbalances and to conditions such as PMS and PMDD. 
Factors That Contribute To Period Pain 
▪️ Deficiencies of important nutrients
▪️ Irregular blood sugar levels
▪️ A diet high in caffeine, refined sugar and dairy
▪️ Low levels of physical activity
▪️ Toxins in your environment
▪️ Excessive stress
 Treating Premenstrual Syndrome PMS with Naturopathy
Our Melbourne Naturopaths provide a personalised treatment plan to assist with managing and relieving period pain.  Our naturopaths use nutritional supplementation, herbal medicines, diet advice and an exercise plan to assist in improving your immediate symptoms whilst also toning your nervous system to improve its future function.  Herbal medicine is a wonderful tool to ease your symptoms whilst putting a plan in place the corrects your hormonal imbalance.
Manage Your Period Pain Holistically
To manage your period pain treatment holistically, our naturopaths may also recommend other members of our holistic wellness clinic to assist with relaxation or mindfulness activities.  Activities might include a specialised massage such as manual lymphatic drainage, or a foot detox spa to assist in eliminating toxins or a session with our mindfulness coach to help manage stress. 
If you're reading this post and are suffering from PMS and many of the associated symptoms try and get outside for a walk, do a yoga class, or hit the gym.  This will help to release endorphins that will help combat the pain and provide more energy to the body.  If this does not help or if your symptoms are chronic and debilitating, consider talking to a naturopath at Melbourne Wellness.  
Treat PMS Naturally
Contact us to enquire or book an appointment with a clinical naturopath NOW!