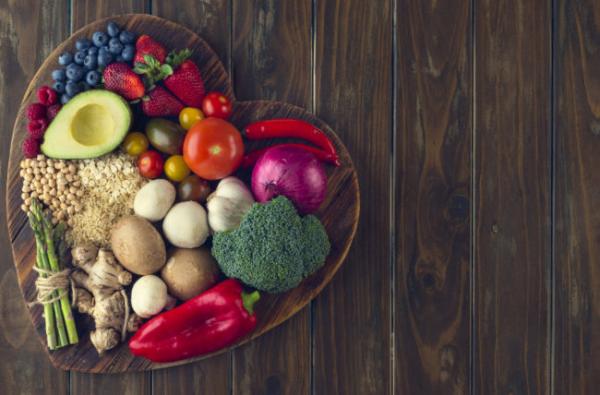 February is heart awareness month. The heart powers the cardiovascular system which also includes our blood and blood vessels. This system is critical for transporting oxygen and other nutrients to cells in the body. Cardiovascular conditions (such as heart disease and stroke) affect around 18% of Australians, making cardiovascular disease a leading cause of death in Australia. 
At Melbourne Wellness we believe in a holistic approach to health. Integrating these 6 diet and lifestyles habits can improve your heart health:
1. Prioritise good quality sleep
Poor quality sleep is related to an increased risk of high blood pressure (a sign of heart disease). Sleep deprivation has also been linked to difficulties losing weight and a slower metabolism. We recommend getting 6 to 8 hours of sleep per night for adults and 8 to 10 hours per night for teenagers. Limit screen time before bed, use black out curtains and put lavender essential oil in a diffuser in your bedroom to improve sleep quality.  
2. Eat dark leafy greens daily
The antioxidants and vitamins found in dark leafy greens such as spinach, kale, broccoli, bok choy and swiss chard have been found to decrease risk markers for heart disease. Add leafy greens to wraps, salads, omelet, soups, stir-fries and your morning juice to support heart health.
3. Don't fear the fat
Not all fats are created equal, and in fact some are really good for your heart! Extra virgin olive oil (EVOO) is a staple in the mediterranean diet. The monounsaturated fatty acids (MUFAs) and polyunsaturated fatty acids (PUFAs) found in EVOO have been found to lower risk factors for heart disease. Mix EVOO with apple cider vinegar and raw honey for a yummy salad dressing, or use in homemade dips (check out this post for our favourite recipes). Avocados also contain MUFAs which have been found to lower cholesterol and triglycerides (markers of heart disease). Avocado tastes great in salad, makes smoothies super creamy and thick, and pairs well with fish for a super heart healthy dish (see our recipe). 
4. Move
We recently wrote about the importance of movement. Regular exercise (30 minutes of moderate exercise 5 days per week, and 25 minutes of vigorous exercise 3 days per week) can lower cholesterol and blood pressure, and was found in one study to reduce the risk of coronary heart disease in women by up to 40%.
5. Quit smoking
Smokers are two times at greater risk of having a heart attack then non-smokers, and even 1-2 cigarettes per day increases this risk. Evidence-based app Craving to Quit uses mindfulness practices to help you kick the habit.
6. Eat more veggies!
Plant based diets and the nutrients in fruits and vegetables have been found to reduce the risk of cardiovascular related complications. Sneak more veggies into you and your families diet by having a vegetable juice each day (try our anti-oxidant beetroot juice); add shredded veggies to mince (e.g. spaghetti or meatballs); and serve a side of vegetables with dinner every night (including roast vegetables, a green salad or steamed veggies).
Optimising cardiovascular health is an important part of living a long and healthy life. You may already have these habits ingrained, or you may benefit from adding one or two to improve your heart. If you'd like support to help you make these changes, please call our friendly team on 98940014 to book a FREE book a free 15-minute appointment with our Melbourne Naturopath and Nutritionists to find out how we can help you manage your heart health in a personalised and holistic way.
This article was written by Alon Blumgart, Melbourne Naturopath and Nutritionist at Melbourne Wellness. Alon helps people address the underlying causes of their health condition, and provides practical and and sustainable diet and lifestyle advice to optimise well-being.