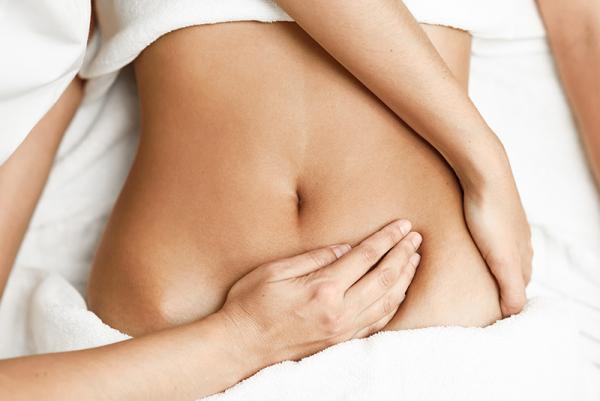 "The female pelvis is a powerhouse of energy transformation: the very throne of creation through which universal creative energy patterns course and flow." ~ Rosita Arvigo DN
From adolescence to adulthood, into the senior stages of life, Maya Abdominal massage supports the physical needs of women, and also assists the emotional and spiritual aspects of life - quite often neglected by conventional medicine. Following are 5 conditions that Maya Abdominal Massage can benefit.
Fertility: A most common request for Maya Abdominal massage is for the enhancement of fertility. It achieves this through various ways; by increasing blood flow to the reproductive organs, nourishing the follicles with a fresh blood supply and oxygen, regulating the menstrual cycle, giving relief to painful, crampy periods, and strengthening the uterus lining in preparation for a healthy pregnancy.
Emotional blockages: Maya Abdominal Massage can also address a woman's emotional blockages. When one experiences a treatment, it's only too obvious that this massage focuses a lot on the abdominal and pelvic areas. Many cultures, including the Chinese, believe that the abdomen stores emotional baggage that can interfere with digestion, the absorption of nutrients, and the flow of Chi (or energy). So too the Mayan culture, renowned for this style of abdominal massage performed by the village midwives and healers, intuitively believed that health starts in the gut.
Prolapsed uterus: Maya abdominal massage is also sought for the relief of a prolapsed uterus and the massage can help strengthen any of its weak ligaments. Prolapses are caused in various ways including injury to the sacrum or tailbone following a fall, overstretching during pregnancy, chronic constipation, and high-impact activities like running, aerobics, horseback riding or gymnastics. 
Incorrect positioning of the uterus: The uterus is held in position by muscles and ligaments that connect it to the pelvis. These ligaments, of which there are about 10, are designed to stretch as a baby begins to grow or as the bladder or the bowel become full. Weak or loose ligaments and muscles cannot hold up the uterus correctly, causing the latter to fall into abnormal positions such as anteversion or retroversion. Incorrect alignment constricts or blocks blood circulation to the uterus itself, the ovaries and the bladder or bowel, disrupting nerve connection too. A statement made by the late Don Elijio Panti, the last traditional Maya healer who trained Dr Rosita Arvigo, makes us realise that women, while strong on the surface, can be quite fragile on the inside: "If a woman's uterus is out of place, her whole life is out of balance." So true! 
Hysterectomies, menopause and Caeserian scars: How many times I hear of women feeling disconnected with their bodies, especially after an emergency Caesarian which robbed them of their power to make a decision that would affect the rest of their lives and would be a constant reminder of the trauma undergone through their scars and internal adhesions. Maya massage is also beneficial to women who've had hysterectomies, or transitioning into and experiencing menopause. Aging and the pull of gravity on the ligaments can cause a lot of discomfort to women, from inexplicable abdominal discomfort, bloating and incontinence to emotional instability.
Maya helps heal all of the above mentioned discomforts, ailments and scars, both physical or emotional. While the physical scars can be traumatic, the emotional scars are even more confrontational. A Maya abdominal massage is designed to nurture all aspects of women's life in a private, confidential and safe environment. Self-care is encouraged and can support and reinforce the treatments in clinic. Self-care comprises of a brief abdominal massage, a castor oil pack, and yoni steaming - all of which you'll be educated about during your first session.While Maya abdominal massage is very safe for every age, it's strongly advised to seek the attention of a medical specialist if a health condition persists.
While Maya is regarded as a natural therapy for the enhancement of physical, emotional and spiritual health it is not a quick fix. With some women, it can take 2 to 3 treatments to notice the benefits, while with other chronic conditions, it may take 2 to 3 months (or more) for improvements to be experienced. Each person is an individual case, and results vary widely from person to person. Regular treatments and dedication to self-care are important and most likely to produce results.
This article was written by Mafalda Bojanic. With over 15 years experience, Mafalda is a highly qualified Massage Therapist who has undergone extensive training in a wide range of massage modalities, including Reflexology, Maya Abdominal Massage, Manual Lymphatic Drainage, and Mcloughlin Scar Tissue Release Technique. If you'd like to find out more about Maya abdominal massage and how it can support your health and hormonal needs, call our friendly team at Melbourne Wellness on 9894 0014.