Massage Therapies
At Vital Chi Wellness, we offer a range of massage therapies tailored to your individual needs and musculo-skeletal or systemic conditions. Our massage practitioners are trained in a range of techniques which help to alleviate a spectrum of conditions and disorders.
If you're interested in one of our massage services or you'd like to know whether our massage therapies could help you with chronic pain, inflammation, or another health condition, speak to one of our friendly staff members on 1300 557 042 today.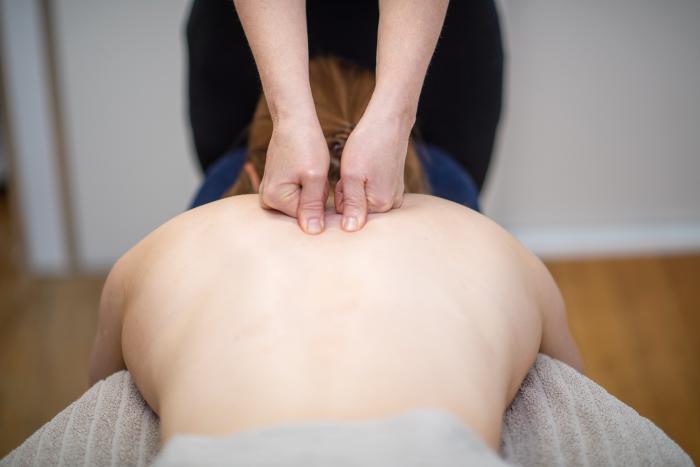 Our Massage Services
As part of our holistic approach to your health and wellbeing, we offer a range of different massage therapies, each with their own unique benefits.
Whether you're looking for a therapeutic, deep-tissue remedial massage, improving the balance and harmony of your body through manual lymphatic drainage, or want to ease the stress that pregnancy can put on the body, our practitioners can help.
How Massage Helps
Massage therapy can be used to treat a range of bodily conditions and address a host of imbalances and stressors. Whether you're looking to alleviate muscle and joint pain, reduce stress, or improve circulation, Vital Chi Wellness massage therapy can help.
Our skilled and knowledgeable practitioners work with you to determine the best course of treatment for you and employ specific massage techniques and methods to meet your needs, whether your aim is to relax or address a specific condition or health issue.
Get In Touch
If you're interested in booking one of our massage therapy services or are unsure of which technique may be right for you, speak to one of our friendly staff members, visit our Melbourne clinic or get in touch via our online contact form today.
Our experienced and knowledgeable practitioners will be able to determine which therapy is best for your needs or symptoms, as well as advising on the best possible course of massage treatment to ensure your wellbeing.
Testimonials
I was in the midst of a personal crisis, or what I believed was a personal crisis, I turned to Daniel for help, and was introduced to MiCBT... MiCBT taught me how to deal with negative thoughts, in a positive way, without medication. MiCBT is now in practice every day of my life, I owe a lot to its teacher, and its design.
Our business would not be the same, the magic you wield and the results you have made with us are truly incredible. You have an amazing ability to get to the core of a situation and gently but firmly guide us to resolve and heal this.
I am no longer on painkillers and I haven't had to go to the hospital. The pain is something in my past. The pain relief wasn't immediate but I had waited 15 years so for me it was immediate. I noticed a decrease in pain straight away and it continued to lessen as time went on.
Exactly what I wanted, I blissed out and relaxed, what a great way to start the weekend. I loved the dim lighting, soothing music, warm towels and warm massage table... brilliant practitioner and friendly, professional atmosphere.
I have been hive free for over three months and I am able to reintroduce the foods that were causing problems as well as continuing on important supplements and vitamins that promote a good immune system and nutrients. I have not felt this good in a very long time. I am completely back to the confident and happy person that I have always been.
After my treatment I felt like my whole body was moving and supporting itself to move more naturally.
As my naturopath, confidant, and mentor, Daniel has guided me to explore all of life's possibilities and strive for freedom. For his unconditional support and encouragement, I will remain eternally thankful.
I feel the best I have felt in years. I have more energy and my mood and concentration have improved considerably. Not to mention getting my cycle back which I hadn't had for a couple of years.
Start Your Wellness Journey
Call or Visit
We welcome all enquires and bookings.
Mon & Fri 9:00am – 6:00pm
Tue, Wed & Thur 9:00am – 7:00pm
Sat 9:00am – 2:00pm
Sun Closed
Send Us A Message
Enquire about any of our services and book a consultation with one of our specialist therapists.