Massage Therapies
At Melbourne Wellness, we offer a range of massage therapies tailored to your individual needs and musculo-skeletal or systemic conditions. Our massage practitioners are trained in a range of techniques which help to alleviate a spectrum of conditions and disorders.
If you're interested in one of our massage services or you'd like to know whether our massage therapies could help you with chronic pain, inflammation, or another health condition, speak to one of our friendly staff members on 03 9894 0014 today.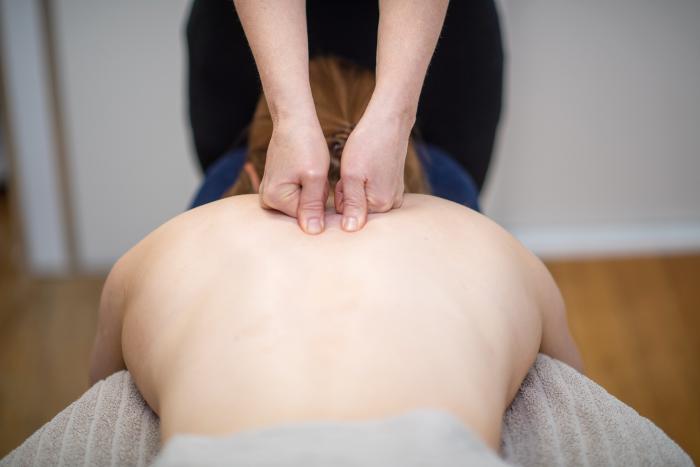 Our Massage Services
As part of our holistic approach to your health and wellbeing, we offer a range of different massage therapies, each with their own unique benefits.
Whether you're looking for a therapeutic, deep-tissue remedial massage, improving the balance and harmony of your body through manual lymphatic drainage, or want to ease the stress that pregnancy can put on the body, our practitioners can help.
How Massage Helps
Massage therapy can be used to treat a range of bodily conditions and address a host of imbalances and stressors. Whether you're looking to alleviate muscle and joint pain, reduce stress, or improve circulation, Vital Chi Wellness massage therapy can help.
Our skilled and knowledgeable practitioners work with you to determine the best course of treatment for you and employ specific massage techniques and methods to meet your needs, whether your aim is to relax or address a specific condition or health issue.
Get In Touch
If you're interested in booking one of our massage therapy services or are unsure of which technique may be right for you, speak to one of our friendly staff members, visit our Melbourne clinic or get in touch via our online contact form today.
Our experienced and knowledgeable practitioners will be able to determine which therapy is best for your needs or symptoms, as well as advising on the best possible course of massage treatment to ensure your wellbeing.
Start Your Wellness Journey
Call or Visit
We welcome all enquires and bookings.
Mon to Fri 9:00am – 6:00pm
Sat 8am - 4pm


Get In Touch with us today
We offer a free 15 minute consultation for all new customers.
Enquire about any of our services and book a consultation with one of our specialist therapists.