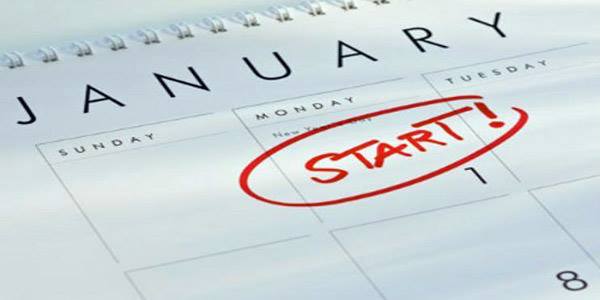 Make your new year's resolution stick with kinesiology 
The beginning of the New Year is often the time we set ourselves goals for the coming year. We start to think about our new or revamped goals and often, we want to make diet and lifestyle changes. We may buy a gym membership, embark on a 'health kick', or promise to spend more time on ourselves.  We keep at it for a couple of weeks, but as we hit roadblocks we deviate from our goals. These roadblocks may be emotional, physical or mental. We find ourselves feeling unmotivated, overwhelmed or in a progress plateau. We invariably then fall back into the same old patterns and behaviours. 
We may feel frustrated and ask ourselves, 'What is preventing me from achieving my goals?'  The idea that you can change is empowering, but it's sustaining the change that matters. 
Consider a totally different approach this year.
Ask yourself or, even better, allocate some time for "you". 
Sit down somewhere comfortable with a pen and paper. Split the page into three columns. In the first column, write down your goals and the process of how you can best achieve them

It's a good idea to break big goals into smaller goals

In the second column, write down all the things that might get in the way of achieving your goal/s
In the third column, write a strategy to overcome these obstacles, then monitor your progress and goals as you need 

This will give you an idea of where you need to focus and then re-evaluate your approach to achieving your goal/s  

Look at your patterns – are you repeating them? 

Sometimes we can identify patterns but are unable to work through them. Often, we need guidance and an objective perspective to identify our patterns
Our Melbourne Kinesiologist, Madelaine Akras, can support you through the process of change, and guide you on your path to achieving your goal/s. By using gentle muscle testing techniques, Madelaine can identify your stressors, your patterns and limiting thinking that may be preventing you from making the lifestyle change you want and stopping you from achieving your goals. These stressors can be due to many factors - emotional trauma, unresolved stress, physical injury, insufficient dietary nutrition, or other factors.  
If you are serious about making a permanent change and making your new year's resolution stick, Kinesiology can help you to identify and work with underlying reasons preventing you from achieving your goals. 
Kinesiology can give you an entirely new way of approaching your goals. Our experience has shown that kinesiology can provide internal guidance, allowing us to reset and refocus. 
To find our Melbourne Kinesiologist can help you navigate change and achieve your personal health goals, call 98940014 and book a FREE 15-minute consultation.
This article has been written by our Melbourne Kinesiologist Madelaine Akras.  To find out how Madeline can use kinesiology to help you navigate change and achieve your personal health goals, call 98940014 and book a FREE 15-minute consultation.