How can kinesiology help me?
When your body goes through physical, emotional or mental trauma or is put under overwhelming levels of stress, you become imbalanced. This imbalance is a blockage to your overall health that kinesiology treatment can help clear.
Treatment can effectively improve:
Stress
Fears and inhibitions
Self-destructive behaviour
Self-sabotage
Anger management
Grief
Trauma
Chronic unhappiness
Addiction
Food sensitivities
Relationship problems
Sports performance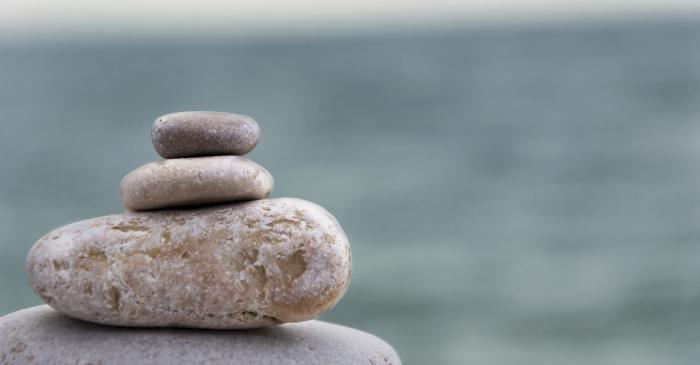 Kinesiology in Melbourne
Treating certain points where Qi energy is moved to the body surface, protects your overall mental and physical health as well as defends your body against disease. Kinesiology uses non-invasive methods of treatment that rely on muscle feedback and body awareness.
What is kinesiology?
We all have problems that arise in life, be it physical, financial, career or relationship based. Sometimes, these challenges can be extremely difficult for our mind to deal with. Therefore, we create subconscious patterns that 'keep us safe' but stop us from reaching our full potential.

Kinesiology is based on techniques that will give you an entirely new way of approaching such challenges in your everyday life. One of the fundamental elements of kinesiology is that it acknowledges the body's innate healing capabilities. Our bodies are always trying their best to keep us healthy and happy but sometimes they need a little assistance along the way. 

Kinesiology is a helping hand that supports healing by identifying imbalances within the body. It's a non-invasive natural therapy that uses muscle testing to gain feedback with which to assess blockages in your body that affect your health. The muscle testing assists in identifying the areas of your body that need priority healing. 

Kinesiology uses various therapeutic aids to help treat your symptoms but the main goal is to identify the root cause of your imbalances. This could be related to nutrition, emotional stresses, physical problems or even your mindset towards different situations. Kinesiology treatment will help put you back in control of your own life and reach your full potential.
What can I expect during a kinesiology session?
In your initial consultation our kinesiologist will discuss your medical history and help you define what your treatment goals are.
Our kinesiologist will then ask you to lay on a massage table, remaining fully clothed. The kinesiologist will then commence a series of muscle tests, exploring tension and reflexive responses, to identify blockages that are causing your body to be imbalanced. 
From these tests, they will design a specialised treatment plan to alleviate the problem areas in your body and mind. 
Your treatment plan may include:
Acupressure
Nutrition and diet recommendations
Natural remedies such as flower and tree essences and homeopathic medicines
Energy balancing
To find out how our Melbourne Kinesiologist can help you achieve your health goals, call 98940014 and book an appointment.
Testimonials
Absolutely wonderful humans!!! I live abroad and was visiting Melbourne for a short time and without fail the gorgeous receptionists Sheree and Sophie were so helpful organizing my appointments ahead of time and gave me so much guidance as to what every specialist and treatment would provide me. I saw a few of the wonderful team as I do believe health and wellness is a very integral part of life! I saw the stunning Tanvi for Osteopathy and without fail her incredibly kind heart and knowledge for what my body feels and needs just blew my mind. She took the time to even make sure she could fit me in again before I traveled. Lovely gorgeous soul. I then saw Alon for Naturopathy and his warm nature and confidence for how I could apply changes to my current already healthy lifestyle was incredible I learned SO much and am really excited to see and feel the changes I know will occur. He even is available to do follow-up online sessions so this made me very reassured. Wonderful guy lovely energy! Last but not at all least, Madelaine for Kinesiology. I wanted to try this as this was a completely new type of therapy for me which I hadn't heard too much about. She helped me become away and release a very emotional responsibility that I was holding onto without myself being away. I would recommend being open minded and seeing her because I felt the most incredible energy shifts and I know what she has taught me will change my life only for the better. Thank you Vital-Chi team I wish you all love ❤️
Start Your Wellness Journey
Call or Visit
We welcome all enquires and bookings.
Mon, Tue, & Fri 9:00am – 6:00pm
Wed & Thur 10:00am – 7:00pm
Sat 9:00am – 2:00pm
Sun Closed
Get In Touch with us today
We offer a free 15 minute consultation for all new customers.
Enquire about any of our services and book a consultation with one of our specialist therapists.