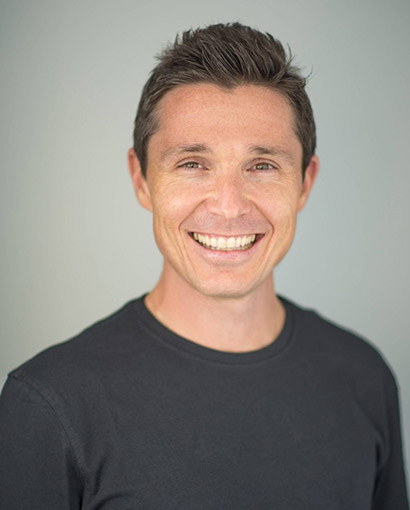 Daniel Cerny runs our 4 weeks 1:1 program where you learn about emotional resilience and how to effectively handle both joyful and painful thoughts and feelings. This program aims to teach you how to understand and accept your emotions and to create a rich, full and meaningful life.
The essence of emotional resilience is to be courageous and compassionate, both to ourselves and others. This gives us the capacity to live our lives fully. Our emotions show us who we are; optimistic, hopeful, depressed or sad, they give value and meaning to our existence and to our relationships, to our dreams and our aspirations. Daniel's approach is very lively, experiential and practical. In the program, you will learn how to foster self-awareness and emotional resilience within yourself – exploring how to respond to your own and others human experiences in a way that is supportive to you and to them. You will gain an understanding of the negative impact of self-made stories, and learn how to become your own inner ally when confronting difficult emotions in yourself as well as others.
Our emotions must be identified, accepted and felt before they can be dealt with. Without a clear understanding of how to do this, we often find ourselves feeling stuck in our lives. Moving through our emotions and changing the resonance with our feelings is what drives personal growth, self-awareness and tranquillity.
What you will learn:
The origin of emotions and common myths about them
How to navigate your everyday thoughts, emotions and self-story
How to be open to your emotions and how to respond to others emotions
Understanding why we get stuck: monkey-mindness, limiting beliefs and inner critic
Clarity on your purpose and values
You will leave this 4 weeks program with:
A greater understanding of how to accept the world as it is, not as we wish it to be
Tools to better take care of your emotional wellbeing
Knowledge to help you respond to your ideas and emotions with an open attitude
Knowledge about how to pay attention to emotions and allow yourself experience them
For more information about this enriching wonderful program, call our friendly reception team at Vital Chi.  Still unsure? Take advantage of our free 15 min consultation to learn more about the program and whether it is right for you!