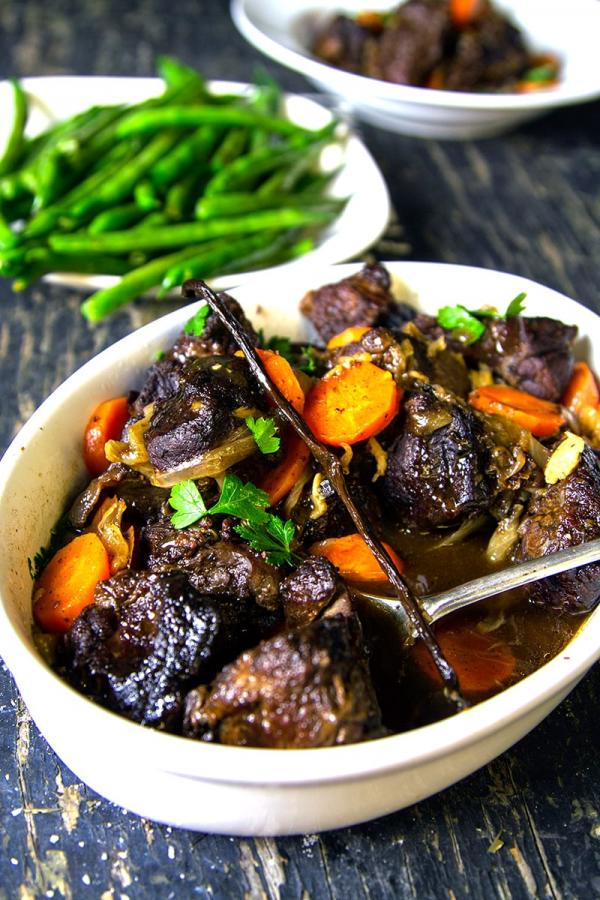 This recipe by our Naturopath at Melbourne Wellness Shiho Mafune is a simple, nourishing and healthy mid week dinner that you can prepare in the morning and enjoy at the end of a long work day.
Ingredients
800 g beef cheeks.
1 tablespoon olive oil.
200 g portobello mushrooms.
3 carrots.
2 celery stalks.
2 brown onions.
2 cloves garlic.
3 bay leaves.
2 teaspoon each of fresh thyme leaves and rosemary leaves.
2 teaspoons ground cinnamon.
1 tablespoon tomato paste.
2 cups of beef stock.
1 tablespoon arrowroot or corn starch.
Directions
Turn on your slow cooker. Heat the oil in a pan over medium-high heat and brown the meat for 2 minutes each side. Remove from pan and place into slow cooker.
Place the rest of the ingredients (except the arrowroot/corn starch) on top in the order listed, stir the vegetables lightly and cook on high for 4-6 hours or low 8 hours.
If you like a thicker sauce, add the arrowroot/cornstarch in the final 20 minutes.
Serve beef with steamed beans or zucchini and fresh green salad leaves
Image credit: Irena Macri