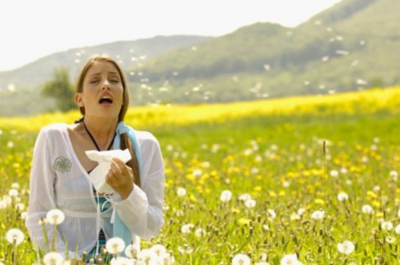 Ahhhhh, Spring!! It's a wonderful time of year! After enduring a long and cold winter, warmer weather has finally sprung.
Springtime typically also marks the beginning of seasonal allergies such as hay fever; an immune system response characterised by runny noses, itchy eyes and constant sneezes. If you struggle with eczema and asthma all year round, these ailments are also likely to worsen during this allergenic period.
When springtime triggers, such as grasses and pollens, are released into the air, you may experience common symptoms such as:
Itchy eyes and nose
Nasal congestion
Sneezing
Watery eyes
Dark circles of puffy eyes
Itchy throat or ears
Ear congestion
Postnasal drip
Headaches
Wheezing or coughing
Hives or itchy skin
Not a fan of conventional medications? Or are you finding that you are unable to obtain relief? Don't despair! Vital Chi Wellness believes that allergy treatment should be convenient, easily accessible and affordable. Our skilled Naturopathic practitioners will tailor a programme specific to your needs, to help alleviate or eliminate your hay fever blues.
If seasonal allergies are stopping you from performing at your best, Vital Chi's anti-inflammatory, decongestant and immune-boosting herbal and nutritional therapies will enable you to take control of your allergies in time for Spring!
Ensure that you are prepared this allergy season.
Written by Julia D'Angelo, Naturopath at Melbourne Wellness