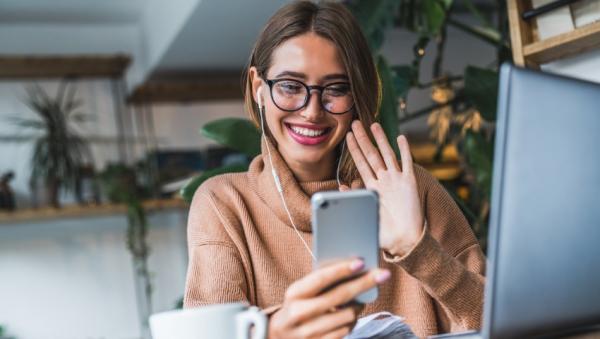 Wellbeing has many components, but we often focus on the wellness components of nutrition, movement and sleep. A critical wellbeing factor easily overlooked is the value of meaningful and authentic relationships.
At this time, with so much disconnection from our regular routines, we need to be vigilant about staying connected. Naturally we stay connected to family and friends but we underestimate the value of other connections in our daily routine. Colleagues and friends at work are an obvious one, but we also give and receive positive vibes from the regular interactions at our local coffee shops, restaurants and food vendors. Also our customers and clients can become part of our social network who give us a positive lift.
In this time it may take more effort to stay connected, it is critical to your health and wellbeing. How so?
Strengthens our immune system and recover from disease faster[1]

Lower levels of anxiety and depression[2]

Improves self esteem[3]

Can increase longevity[4]

Social connections are more vital to our health than concerns about obesity, smoking and high blood pressure.
Reaching out and staying connected may be more challenging under the current conditions. But making the effort can have enormous benefits for our mental health and wellbeing in this time. If we can't connect directly, try things like:
Virtual coffee catch ups

Create a book club for like-minded people to discuss virtually over the coming weeks.

Play a virtual chess game with a friend….you can do this over a few days.

Friday drinks for friends and family – maybe watch the quantity

If you wanted to revitalise your business, try bringing work groups together to do that via Zoom and shared Google docs everyone can contribute towards.

Collaborate with colleagues on the book you were always going to write.

Send a regular text to a friend, family or colleague just to say hi and check in.
We would appreciate knowing how you're keeping connected during this time and how it's helping you.
Jack de Leeuw
Director, Melbuorne Wellness
References
[1] Social relationships and health
JS House, KR Landis, D Umberson
Science  29 Jul 1988:
Vol. 241, Issue 4865, pp. 540-545
[2] Connect To Thrive
Social connection improves health, well-being, and longevity.
Psychology Today, Posted Aug 26, 2012
Emma Seppälä Ph.D. , Stanford
[3] Connect To Thrive
Social connection improves health, well-being, and longevity.
Psychology Today, Posted Aug 26, 2012
Emma Seppälä Ph.D. , Stanford
[4]Providing Social Support May Be More Beneficial Than Receiving It: Results From a Prospective Study of Mortality
Stephanie L. Brown, Randolph M. Nesse, Amiram D. Vinokur, 
Psychol Sci. 2003 Jul;14(4):320-7