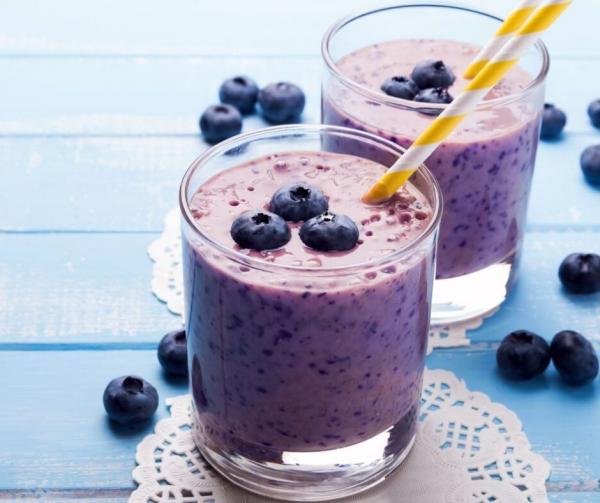 Hormone and gut balancing antioxidant smoothie
This delicious smoothie, by our Naturopath and Skin specialist Emily Segal, contains ingredients which:
-        Support liver and cellular detoxification
-        Help regulate sex hormone production
-        Improve gut barrier function
-        Support a healthy gut microbiome by feeding beneficial gut bacteria
-        Are high in antioxidants
Smoothies are a great way to start your day, particularly in the warmer weather!  You could halve the ingredients and enjoy this smoothie as a mid-morning or afternoon snack.
Ingredients
-        1 scoop Metagenics Thermophase powder or collagen peptide powder
-        1 cup unsweetened almond milk or coconut milk
-        Small handful of wild organic, frozen blueberries
-        1 tablespoon frozen acai
-        ½ frozen banana
-        1 tablespoon hemp seeds
-        1 tablespoon MCT oil
-        1 tablespoon almond or macadamia butter
-        Handful of spinach or kale
-        Sprinkle of cinnamon
Method
-        Add all ingredients to a blender. Blend until combined.
-        Serve topped with chia seeds, fresh fruit and a sprinkle of cinnamon.
If you want to learn more about what role food plays in balancing your hormones and your gut make an appointment with a naturopath at our Melbourne Wellness Clinic today.  Our experienced team creates a tailored program using supplements, food as medicine and lifestyle changes to help you feel your best.
 This recipe was prepared by Emily Segal, Melbourne Naturopath and Skin Specialist Therapist at Vital Chi Wellness.