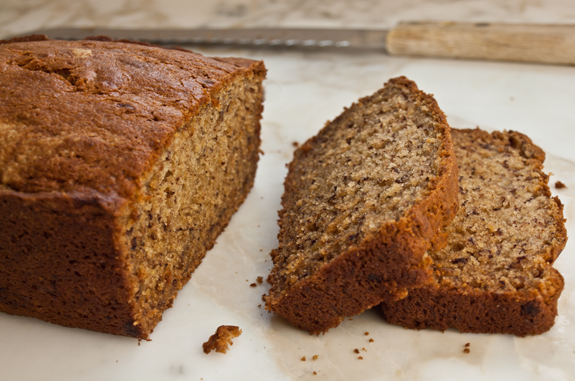 Healthy x-mas recipe: Banana spice cake
This recipe by our Naturopath Shiho Mafune is a delicious, healthy alternative to traditional Christmas desserts which are usually full of sugar. Serve this with whipped coconut yoghurt and fresh berries for a treat all your guests can enjoy!
Ingredients:                    
2 eggs (organic, free-range)
2 ripe banana (organic)
1 1/3 cup almond meal (you can do half almond and half walnut)
1/3 cup coconut flour
1/3 cup brown rice flour (if you don't have coconut flour or brown rice flour increase of almond meal)
6 tablespoons coconut oil (organic extra virgin cold-pressed)
1/4 cup rice milk
2 teaspoons cinnamon
1/2 tsp nutmeg
1/4 tsp Celtic sea salt
3/4 cup dates (soaked in a hot water)
Directions:
1. Soak dates in hot water until they are soft. Discard water then add dates into a blender and blend into a paste.
2. Whisk eggs in a bowl. Then add all ingredients except for coconut oil to blender and blend.
3. Add the melted coconut oil at the end after all other ingredients are combined.
4. Place mix into a cake tin/pan and cook in 180°C oven for 30-45mins.
Enjoy!
If you would like more nutritional guidance around diet, connect with one of our experienced team of practitioners.  They are trained to help you better manage your diet and lifestyle, ensuring you can achieve optimal health and wellbeing.   To learn more, get in touch with our friendly customer service team on 98940014.
Image credit: under500calories.com