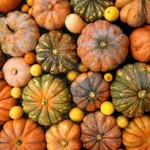 We are finally getting some relief from these weeks of warm weather as autumn approaches. The days are getting shorter and the mornings are definitely starting to get crisp. Autumn is a time when we start to withdraw from the outdoors, getting ready to consolidate for the winter and go within. Our diets change appropriately with slow cooked hearty foods with lots of yummy root veggies and nurturing warming foods.
Eat foods which are in season NOW
Nature is incredible as it provides us with a range of fruits and vegetables, which are jam packed with nutrients particularly for that season. Autumn produce is high in nutrients which boost our immune system and help ready us for the colds and sniffles which plague us in the winter months.
Fantastic fruits and vegetables full of nutrients in season in Autumn
Butternut pumpkin: High in fibre, Vitamin A, Vitamin C and potassium. Yummy roasted, in salads and soups. Silverbeet: Jam packed full of vitamins including vitamin K, vitamin A, vitamin C, magnesium, manganese, potassium, iron, vitamin E, and dietary fibre. Great in stews and juices. Pomegranates: Good source of fibre and folate, Vitamin C and Vitamin K. Great in middle eastern cooking sprinkled on tangines, salads and roast veggies. Sweet potatoes: Anti-inflammatory and rich in antioxidants, these are high in fibre and a good source of B vitamins and folate. Great roasted as an alternative to potatoes. Beetroots Full of powerful phytonutrients which are cardio protective and anti-cancerous and a great vegetarian source of iron. Try them in juices, and roasted in a roast veggie salad.
Fruits and vegetables now in season 
Apples, avocado, beans, beetroot, brussel sprouts, cabbage, capsicum, carrot, cauliflower, celery, chillies, corn, cucumber, eggplant, figs, grapefruit, grapes, kiwifruit ,leeks, Lemon (all year),lettuce, mandarins, mushrooms, onions, oranges, parsley, parsnips, pears, peas, Pomegranate, potatoes, quince, rhubarb, silverbeet, spinach, spring onion, squash, strawberries, sweet potatoes, tomatoes, zucchini. fruit Include some yummy warming spices and seasonings such as ginger, coriander, peppercorns and mustard seeds. Use lots of immune boosting onion and garlic in your cooking too. Seasonal food plays an important role in our overall health as most fruits and vegetables grow during the season, which requires an abundance of those specific nutrients. The diversity and variety of eating seasonally also ensures that you get a wide variety of vitamins and minerals not to mention unbeatable vitality and freshness of food full of flavor.
Buy these wonderful Autumn fruits and vegetables from your local farmers market or organic shop, experiment and have fun with these amazing gifts from nature. Not only relish in the delicious rich, full flavours, but enhance your health too!
For more information on healthy eating and nutrition, please book in to see our nutritionist