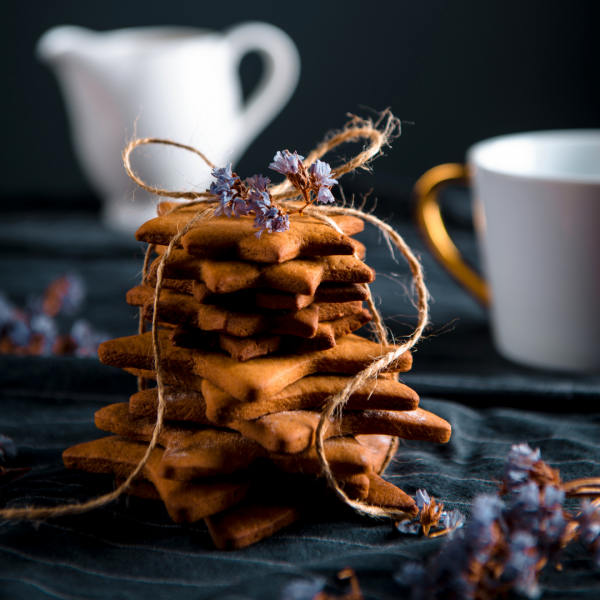 These ginger bread cookies, created by our Naturopath Shiho Mafune, are a healthy alternative to your usual christmas treats, and will be the highlight of your christmas get together! You could add dark chocolate chunks for a more descendant version.
Ingredients 
300 g (3 cups) almond meal / almond flour
125 ml (1/2 cup) organic coconut oil 
125 ml (1/2 cup) pure maple syrup
1 tsp of ground ginger 
1/2 tsp of cinnamon
1/2 tsp of nutmeg
1/4 tsp of salt
1/2 tsp baking soda
Method 
Preheat your oven to 150°C. Combine all the ingredients in a bowl and mix it into a dough. If your mixture is too dry for any reason, add 1-2  tablespoons of water until a dough forms.

Form into small cookies (or into a gingerbread man shape using a cookie cutter) and place onto a lined baking tray. 

Bake for 20 minutes or until golden. Remove from the oven,  and once cooled down serve and enjoy with a warm cup of tea!