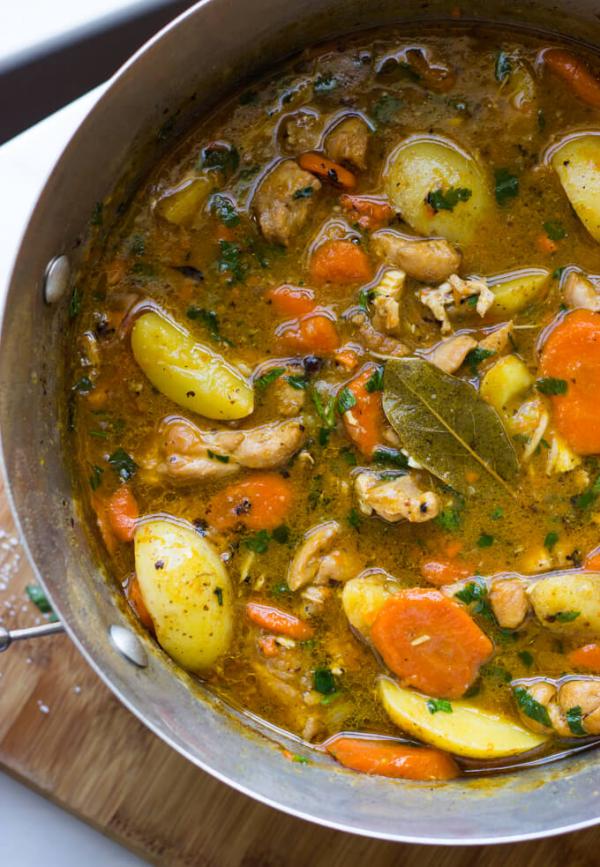 Winter Warming Recipe
Warm up this winter with a big bowl of our chicken and vegetable stew!  Packed full of nourishing and gut healing chicken broth, garlic, ginger and veggies, this one will be a favourite with the whole family. Thanks to our Melbourne Naturopath and Nutritionist Lina Capovilla for this delicious recipe!
Serves 4-6
Ingredients
4 organic or free-range chicken Marylands
2 T olive oil
1 brown or white onion
3-4 cloves garlic
2 cm knob of fresh ginger - grated
1/2 tsp sea salt
2 cups home-made chicken broth/stock
1 head cauliflower
2 carrots, chopped
1 medium celeriac or 2 sticks of celery chopped
1/4 small pumpkin, diced
2 medium potatoes, diced
1 bunch spinach
fresh parsley leaves
 Method
Sautee the onion, garlic and ginger in olive oil until fragrant. Add the chicken Marylands individually and lightly brown each side.  Sprinkle with just a pinch of sea or Himalayan salt. 
Add the chicken broth/stock, carrots, celery or celeriac, cauliflower, potatoes, pumpkin and 1/2 tsp salt. Turn the heat setting on low. Stir everything together, cover and cook for about 1.5 hours. 
About 10 minutes before serving, add the fresh spinach and chopped parsley leaves. Add fresh chilli to taste if you like it hot.
Serve with cooked brown rice or quinoa.
If you would like more fabulous recipes to boost immunity this winter book a naturopathic consultation now!  If you get hit with any nasty colds this winter remember that we have natural alternatives to treat cold and flu this season.