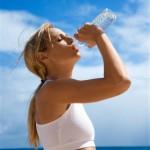 What's Involved in Detox? Your individualised Detoxification Program will involve reducing the toxins that you are exposed to on a daily basis, whilst strengthening the function of your detox organs to process and eliminate toxins stored in your body. This is known as reducing the toxic burden and improving your toxic resistance, thereby enhancing your ability to cope with toxins. Detox can greatly improve your overall health and wellbeing.
The following ingredients can help promote your detoxification abilities:
Milk thistle, green tea, gardenia: Stimulate the liver, enhancing the elimination of toxins.
Dandelion, ginger, meadowsweet: These herbs regulate healthy digestion by increasing digestive juices and enzymes.
Glutamine and zinc: Nutrients to protect and heal the gut.
Vita lchi now has two Detox packages to simplify the process and help you get the maximum benefit from your detox. You'll also be provided with all the tools necessary to complete a thorough, effective detox program.
The Express 2 week detox 
This is for healthy individuals who are seeking a "top up" detox or those who are seeking a short term gentle introduction to a detox program.
The Integrated 4 week Detox 
This is a more comprehensive program for those wanting to obtain a thorough cleanse. This is ideal for most of us who either have not done a detox before or who have health issues include poor energy, weight, skin issues and so on.
Detox and Renew Your Life 
When detoxing, it is important to reduce the toxic load that you are encountering in your daily life. Your Practitioner will recommend a detox diet to encourage clean eating and reduce your exposure to dietary toxins. This diet will be rich in fresh fruit and vegetables, low in animal fats, and contain alkalising and anti-inflammatory foods. It is just as important to remove other "toxins" from your daily life that may be affecting your health. Stress is a major factor that may need addressing. Your Practitioner may also advise you to do an audit of toxic household chemicals by reviewing your personal care items, cleaning products, and plastics used for food containers and water bottles; encouraging healthier choices.
The New You 
Undertaking a regular detox may enhance your health and wellbeing, improving quality of life. Many people schedule a detox every six or twelve months for optimal health.
Call 9894 0014 Melbourne Wellness to Book an April 2015 Detox