What is osteopathy?
Osteopathy utilises a holistic approach to healing the bodies muscular and skeletal system. Osteopathy aims to treat a wide range of aches, pains and other conditions affecting joints, ligaments, muscles, bones and nervous system. The treatment strives to balance out the body's muscles and subsequently correct posture.
How can osteopathy help me?
Left untreated, conditions such as niggling pains or injuries that you 'accept' and live with are very likely to evolve into chronic and more serious conditions. Mild pains are the start of a 'slippery slope' that can eventually lead to chronic pain and disability, with a significant impact on your enjoyment of life.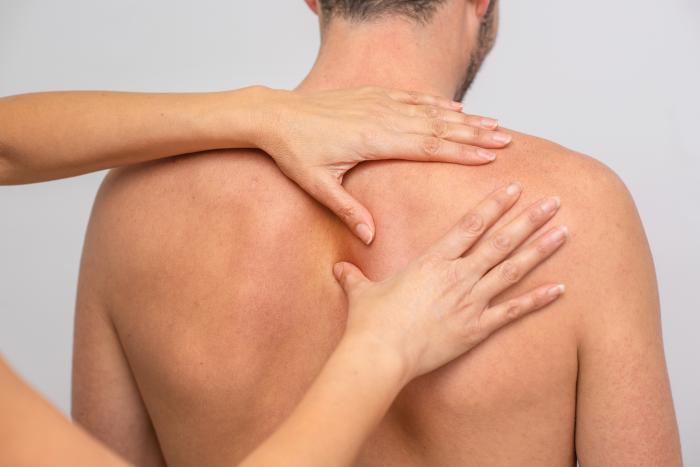 Our osteopaths apply various soft tissue techniques, joint mobilisations and manipulations to treat your injury or condition and improve the functionality of your body. To aid in your treatment, you will also be prescribed specific exercises or stretches to do at home.
Osteopathy treats a range of conditions including:
Acute or chronic muscular pain
Headaches and migraines
Back Pain
Neck pain
Sciatica nerve pain.
Joint injuries
Tennis Elbow diagnosis and treatment
Postural problems
Car accident rehabilitation including TAC claimable osteopathy
Sports injuries rehabilitation
Pregnancy Pain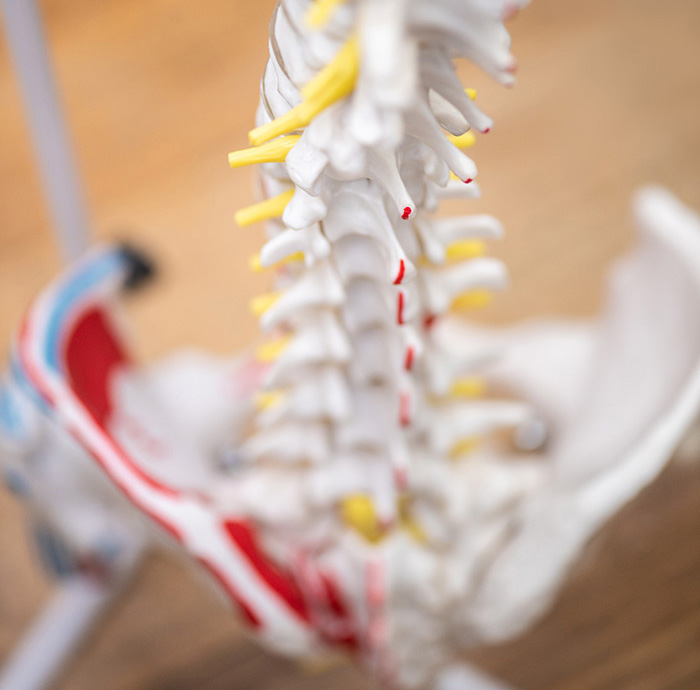 What can I expect in an osteopathy appointment?
During your initial consultation with our specialist osteopath you will discuss the pains and symptoms you are experiencing. This discussion will include your medical history, and if relevant, a discussion about your mental and physical wellbeing. 
They will then use various soft tissue techniques, joint mobilisations and manipulations to treat your injury or condition and improve function in your body. They will also prescribe specific exercises or stretches for you to do at home to help support the treatment.
This treatment is very safe. In Australia, osteopaths must train for five years to become qualified. They have in depth knowledge of anatomy and physiology, and a thorough knowledge of medical conditions and diagnosis. They know what they can treat, and when they need to refer you to other medical specialists. Your safety is always their top priority.
Testimonials
I was in the midst of a personal crisis, or what I believed was a personal crisis, I turned to Daniel for help, and was introduced to MiCBT... MiCBT taught me how to deal with negative thoughts, in a positive way, without medication. MiCBT is now in practice every day of my life, I owe a lot to its teacher, and its design.
Our business would not be the same, the magic you wield and the results you have made with us are truly incredible. You have an amazing ability to get to the core of a situation and gently but firmly guide us to resolve and heal this.
I am no longer on painkillers and I haven't had to go to the hospital. The pain is something in my past. The pain relief wasn't immediate but I had waited 15 years so for me it was immediate. I noticed a decrease in pain straight away and it continued to lessen as time went on.
Exactly what I wanted, I blissed out and relaxed, what a great way to start the weekend. I loved the dim lighting, soothing music, warm towels and warm massage table... brilliant practitioner and friendly, professional atmosphere.
I have been hive free for over three months and I am able to reintroduce the foods that were causing problems as well as continuing on important supplements and vitamins that promote a good immune system and nutrients. I have not felt this good in a very long time. I am completely back to the confident and happy person that I have always been.
After my treatment I felt like my whole body was moving and supporting itself to move more naturally.
As my naturopath, confidant, and mentor, Daniel has guided me to explore all of life's possibilities and strive for freedom. For his unconditional support and encouragement, I will remain eternally thankful.
I feel the best I have felt in years. I have more energy and my mood and concentration have improved considerably. Not to mention getting my cycle back which I hadn't had for a couple of years.
Start Your Wellness Journey
Call or Visit
We welcome all enquires and bookings.
Mon & Fri 9:00am – 6:00pm
Tue, Wed & Thur 9:00am – 7:00pm
Sat 9:00am – 2:00pm
Sun Closed
Send Us A Message
Enquire about any of our services and book a consultation with one of our specialist therapists.