What is myotherapy?
Myotherapy uses assessments, treatments and pain management to address soft tissue injury and restricted joint mobility. It is an incredible solution to targeting and treating chronic pain and avoid intrusive surgery.
How can myotherapy help me?
Myotherapy treats overuse injuries, muscle pain, poor posture, headaches, including a variety of musculoskeletal conditions:
Sprains and strains 
Fibromyalgia
Lateral epicondylitis (Tennis Elbow) and medial epicondylitis (Golfer's Elbow) 
ITB syndrome
Rotator cuff injuries
Thoracic outlet syndrome
Plantar fasciitis
Carpal tunnel
Post-operative pain.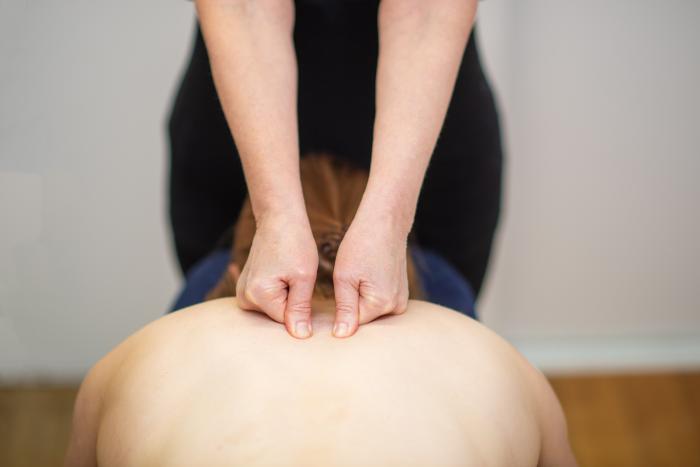 What can I expect during a myotherapy session?
One of our specialist myotherapists will begin the session by evaluating your medical history and presenting conditions. You may be asked to bring any scans (MRI, X-RAY, CT) and results to the consultation.
A sequence of postural, muscular and neurological assessments will take place. This initial examination is important for our myotherapist to understand your discomfort levels as well as track your improvement over treatments. 
Once the assessment is complete, your myotherapist will discuss a specialised treatment plan. This may include some of the following techniques depending on your needs.
remedial massage
myofascial dry needling
cupping
muscle stretching
myofascial release and electrical stimulation
Testimonials
I have been seeing Shiho for nearly 6 months. I found her really knowledgeable, caring, considerate and attention to detail. She is not just looking after the issue I have but also my "mindset" that she finds it connects to our body! She is like my soulmate who understands me a lot and gradually, she finds out the "cause" of my issue and tackle it with her treatment. I am really happy with her service and her positive energy.
Emily is an absolute angel. Not only has she transformed my skin to a better version of itself, she continuously imparts amazing knowledge on life which has directly and positively impacted my general well being. She is that healthy glow everyone needs in their life.
Valentine Paris
Melbourne
I have seen Lina twice now and I am noticing a huge difference in my health and well being. I would definitely recommend her.
Start Your Wellness Journey
Call or Visit
We welcome all enquires and bookings.
Mon & Fri 9:00am – 6:00pm
Tue, Wed & Thur 9:00am – 7:00pm
Sat 9:00am – 2:00pm
Sun Closed
Get In Touch with us today
We offer a free 15 minute consultation for all new customers.
Enquire about any of our services and book a consultation with one of our specialist therapists.