What is Indian Head Massage?
Indian Head Massage, practiced for over a thousand years in India as an everyday family healing and relaxation ritual, is traditionally a massage of the head and face. Indian Head Massage guru Narendra Mehta introduced techniques in 1970s to include neck, shoulders and upper arms. This therapy stimulates energy channels in the body the Ayurvedic philosophy believes that when energy does not flow properly, negative energy builds up in the system that then causes common ailments, including stress, anxiety, insomnia and pain.
How Does Indian Head Massage Work?
Indian head massage releases the stress that has accumulated in the tissues, muscles and joints of the head, face, neck and shoulders.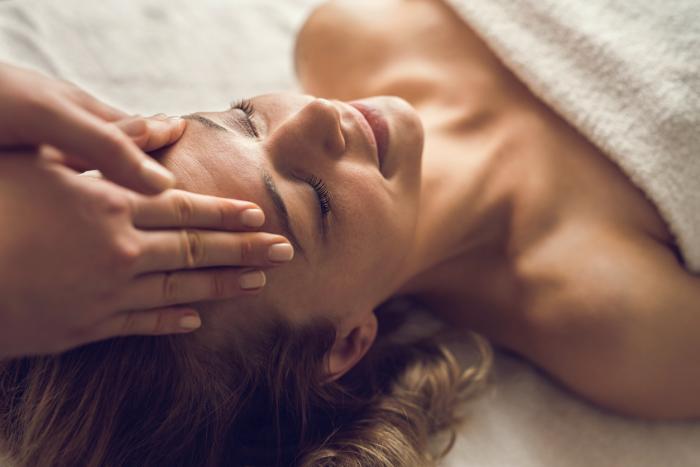 Treatable Conditions
Indian Head massage is useful for treating a wide range of health conditions including
Alopecia (depending on condition)
Fuzzy head, lack of focus and concentration
Hair problems such as dry and damaged from chemical treatments, dandruff, lack of lustre
Insomnia and mental fatigue
Mood swings, including anger and frustration
Stiff neck and tight scalp
Stress and tension
What results can you expect from Indian Head Massage?
Indian head massage helps increase flexibility in the neck and shoulders, helps improve blood circulation and lymphatic flow, relaxes a tight scalp and frees muscular tension.
It is particularly good for reducing the effects of stress and tension as well as for hair loss and associated hair issues.
Special oils are blended to suit your hair condition, for example chamomile and lemongrass for oily hair, rosemary for hair growth stimulation, patchouli and tea tree for dandruff, or sandalwood for damaged hair.
Testimonials
I have been seeing Shiho for nearly 6 months. I found her really knowledgeable, caring, considerate and attention to detail. She is not just looking after the issue I have but also my "mindset" that she finds it connects to our body! She is like my soulmate who understands me a lot and gradually, she finds out the "cause" of my issue and tackle it with her treatment. I am really happy with her service and her positive energy.
Emily is an absolute angel. Not only has she transformed my skin to a better version of itself, she continuously imparts amazing knowledge on life which has directly and positively impacted my general well being. She is that healthy glow everyone needs in their life.
Valentine Paris
Melbourne
Start Your Wellness Journey
Call or Visit
We welcome all enquires and bookings.
Mon, Tue, & Fri 9:00am – 6:00pm
Wed & Thur 10:00am – 7:00pm
Sat 9:00am – 2:00pm
Sun Closed
Get In Touch with us today
We offer a free 15 minute consultation for all new customers.
Enquire about any of our services and book a consultation with one of our specialist therapists.