What is Hot Stone Massage?
Also called Hot Rock Therapy, it is a type of massage that uses hot stones on various parts of the body such as the back, legs, shoulders, neck, palms of the hands and soles of the feet.
Applications include the placing of hot stones over key points in the body to help soften stiff areas as well as using the Stones to create massage strokes in order to induce a deep, relaxing and healing treatment.
The heat of the stones warms the skin, aids the absorption of therapeutic oils, while at the same time preparing the musculature of the body for deep tissue work if necessary.
How Does Hot Stone Massage Work?
The stones which are usually made of basalt, a type of rock rich in iron, are either immersed in water and heated in an electric pan or are placed on a heat pad. The use of the Hot Stones on the body helps blood flow circulation and calms the nervous system.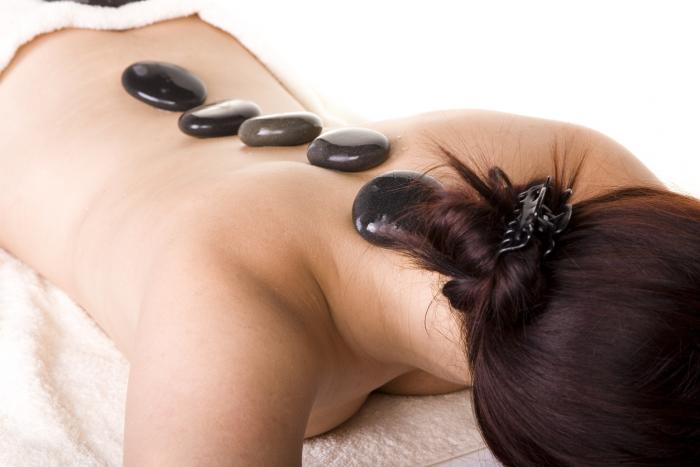 Treatable Conditions
Hot stone massage is useful for treating a wide range of health conditions including:
Anxiety, stress and tension
Arthritis, osteoarthritis
Back aches and pains
Cold feet
Depression
Insomnia
Poor Circulation
Poor Detoxification
What results can you expect from Hot Stone Massage?
The primary result is experience total bliss and serenity! On top of that, the use of the hot stones allows for deeper work with your muscles without the pain that you may experience from a deep tissue massage.
The combination of heat and oils (blended to suit your condition) helps eliminate toxins and waste products from the body by activating your metabolic state and relieving stress and tension.
Furthermore, aches and pains will quickly dissolve away.
Testimonials
I have been seeing Shiho for nearly 6 months. I found her really knowledgeable, caring, considerate and attention to detail. She is not just looking after the issue I have but also my "mindset" that she finds it connects to our body! She is like my soulmate who understands me a lot and gradually, she finds out the "cause" of my issue and tackle it with her treatment. I am really happy with her service and her positive energy.
Emily is an absolute angel. Not only has she transformed my skin to a better version of itself, she continuously imparts amazing knowledge on life which has directly and positively impacted my general well being. She is that healthy glow everyone needs in their life.
Valentine Paris
Melbourne
Start Your Wellness Journey
Call or Visit
We welcome all enquires and bookings.
Mon, Tue, & Fri 9:00am – 6:00pm
Wed & Thur 10:00am – 7:00pm
Sat 9:00am – 2:00pm
Sun Closed
Get In Touch with us today
We offer a free 15 minute consultation for all new customers.
Enquire about any of our services and book a consultation with one of our specialist therapists.