What is kinesiology for kids?
Kinesiology is a very safe and gentle vibrational medicine that can "talk to" your child's system to determine and release blocks that are inhibiting their natural abundant energy, health and happiness.
Young children often find it hard to communicate precisely what they are feeling or thinking. Kinesiology allows you to understand your child's stressors and their reactions to certain activities.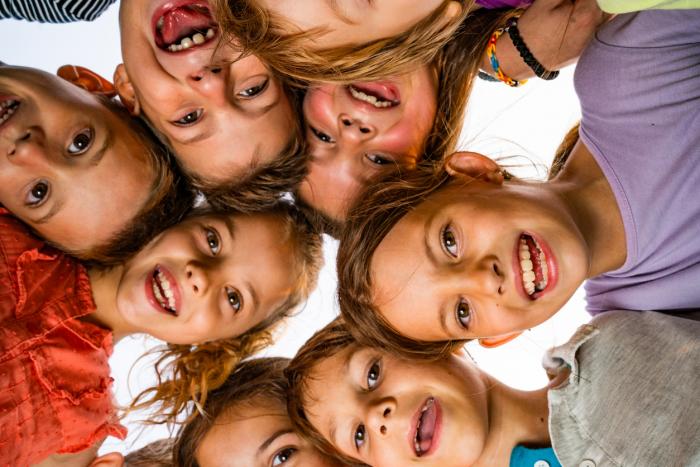 How can kinesiology help my child?
Your children may find it difficult to express themselves. Perhaps they are not yet talking, or don't yet have the vocabulary to share with you how they're feeling and what they need. Often children cry when they are overwhelmed and unable to communicate their desires and feelings.
Kinesiology uses safe and gentle muscle testing to address:
Concentration
Bed wetting
Temper tantrums and behavioural problems
Anxiety and depression
Difficulty falling asleep
Phobias
Confidence and self-esteem
It is suitable for children of all ages. It can even help you to communicate with your baby in the womb!
What can I expect in a kinesiology session?
During your child's initial consultation one of our specialist kinesiologists will discuss their medical history, concerns and any changes you have noticed. Your child will participate in this discussion.
Gentle muscle testing will be carried out to determine focus areas and our Brain Gym program will be implemented. 
Brain Gym is a simple set of acupressure points (linked to the Chinese Meridian system) that, when stimulated, greatly assist children with learning difficulties, concentration problems and many other imbalances.
Kinesiology uses these same acupressure points and the knowledge of certain points to reset and integrate any blocks in your child's neural connections. Sometimes these blocks can be emotional, as children can be very sensitive to the emotions of those around them (including your own.)
Kinesiology helps to release these emotions and create healthy boundaries to protect the beautiful and gentle nature of your child.
To find out how our Melbourne Kinesiologist can help your child, call 98940014 and book an appointment.
Testimonials
I have been seeing Shiho for nearly 6 months. I found her really knowledgeable, caring, considerate and attention to detail. She is not just looking after the issue I have but also my "mindset" that she finds it connects to our body! She is like my soulmate who understands me a lot and gradually, she finds out the "cause" of my issue and tackle it with her treatment. I am really happy with her service and her positive energy.
Emily is an absolute angel. Not only has she transformed my skin to a better version of itself, she continuously imparts amazing knowledge on life which has directly and positively impacted my general well being. She is that healthy glow everyone needs in their life.
Valentine Paris
Melbourne
Start Your Wellness Journey
Call or Visit
We welcome all enquires and bookings.
Mon, Tue, & Fri 9:00am – 6:00pm
Wed & Thur 10:00am – 7:00pm
Sat 9:00am – 2:00pm
Sun Closed
Get In Touch with us today
We offer a free 15 minute consultation for all new customers.
Enquire about any of our services and book a consultation with one of our specialist therapists.