What is kinesiology for kids?
Kinesiology is a very safe and gentle vibrational medicine that can "talk to" your child's system to determine and release blocks that are inhibiting their natural abundant energy, health and happiness.
Young children often find it hard to communicate precisely what they are feeling or thinking. Kinesiology allows you to understand your child's stressors and their reactions to certain activities.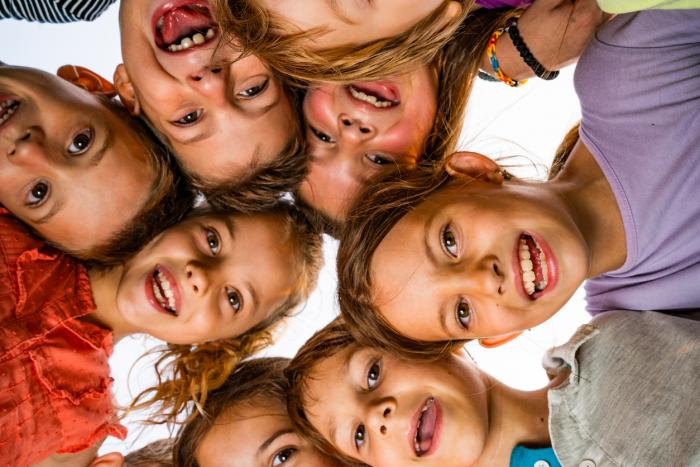 How can kinesiology help my child?
Your children may find it difficult to express themselves. Perhaps they are not yet talking, or don't yet have the vocabulary to share with you how they're feeling and what they need. Often children cry when they are overwhelmed and unable to communicate their desires and feelings.
Kinesiology uses safe and gentle muscle testing to address:
Concentration
Bed wetting
Temper tantrums and behavioural problems
Anxiety and depression
Difficulty falling asleep
Phobias
Confidence and self-esteem
It is suitable for children of all ages. It can even help you to communicate with your baby in the womb!
What can I expect in a kinesiology session?
During your child's initial consultation one of our specialist kinesiologists will discuss their medical history, concerns and any changes you have noticed. Your child will participate in this discussion.
Gentle muscle testing will be carried out to determine focus areas and our Brain Gym program will be implemented. 
Brain Gym is a simple set of acupressure points (linked to the Chinese Meridian system) that, when stimulated, greatly assist children with learning difficulties, concentration problems and many other imbalances.
Kinesiology uses these same acupressure points and the knowledge of certain points to reset and integrate any blocks in your child's neural connections. Sometimes these blocks can be emotional, as children can be very sensitive to the emotions of those around them (including your own.)
Kinesiology helps to release these emotions and create healthy boundaries to protect the beautiful and gentle nature of your child.
Testimonials
I was in the midst of a personal crisis, or what I believed was a personal crisis, I turned to Daniel for help, and was introduced to MiCBT... MiCBT taught me how to deal with negative thoughts, in a positive way, without medication. MiCBT is now in practice every day of my life, I owe a lot to its teacher, and its design.
Our business would not be the same, the magic you wield and the results you have made with us are truly incredible. You have an amazing ability to get to the core of a situation and gently but firmly guide us to resolve and heal this.
I am no longer on painkillers and I haven't had to go to the hospital. The pain is something in my past. The pain relief wasn't immediate but I had waited 15 years so for me it was immediate. I noticed a decrease in pain straight away and it continued to lessen as time went on.
Exactly what I wanted, I blissed out and relaxed, what a great way to start the weekend. I loved the dim lighting, soothing music, warm towels and warm massage table... brilliant practitioner and friendly, professional atmosphere.
I have been hive free for over three months and I am able to reintroduce the foods that were causing problems as well as continuing on important supplements and vitamins that promote a good immune system and nutrients. I have not felt this good in a very long time. I am completely back to the confident and happy person that I have always been.
After my treatment I felt like my whole body was moving and supporting itself to move more naturally.
As my naturopath, confidant, and mentor, Daniel has guided me to explore all of life's possibilities and strive for freedom. For his unconditional support and encouragement, I will remain eternally thankful.
I feel the best I have felt in years. I have more energy and my mood and concentration have improved considerably. Not to mention getting my cycle back which I hadn't had for a couple of years.
Start Your Wellness Journey
Call or Visit
We welcome all enquires and bookings.
Mon & Fri 9:00am – 6:00pm
Tue, Wed & Thur 9:00am – 7:00pm
Sat 9:00am – 2:00pm
Sun Closed
Send Us A Message
Enquire about any of our services and book a consultation with one of our specialist therapists.