Are you getting what you want out of life?
Listen to the signs in your life: feelings of fear, frustration, inhibition or behaviour changes and relationship difficulties…these could be indicators that your coping strategies are not currently effective.
It's Healthy to Ask for Help
We all can feel like we have lost ourselves. Here's some good news: it's not too late to re-establish a healthy, more authentic sense of self.
Vital Chi's holistic counsellors can help you address the changes you need to make in your life by first turning to someone you can trust.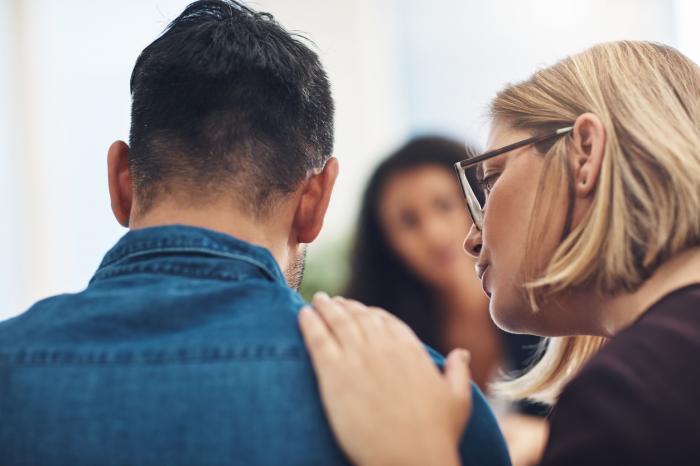 Your Friends Can't Always Help
It's hard to resolve our internal thoughts alone: we all need people we can talk to.
Good friends are people who are emotionally involved in your life. While they can be excellent listeners, you might need more of a balanced perspective about what to do next.
You need space to speak in confidence—without judgment—and that's exactly what Vital Chi will provide.
Receive the Benefits you Deserve
At Vital Chi we want you to have a place to unload and recharge.
It can be easy to change your life around—you just have to go to the people who can help. Make an appointment to adjust your lifestyle now!
Get the Tools to Equip Yourself
Having a place to clear your head is most important to our holistic counsellors. A listener who is removed from your situation is priceless. In an appointment with a holistic counsellor, your anonymity allows you to speak uncensored to a rational, calm, objective other. holistic counselling, counsels your mind, body and spirit, how empowering is that?
Testimonials
I have been seeing Shiho for nearly 6 months. I found her really knowledgeable, caring, considerate and attention to detail. She is not just looking after the issue I have but also my "mindset" that she finds it connects to our body! She is like my soulmate who understands me a lot and gradually, she finds out the "cause" of my issue and tackle it with her treatment. I am really happy with her service and her positive energy.
Emily is an absolute angel. Not only has she transformed my skin to a better version of itself, she continuously imparts amazing knowledge on life which has directly and positively impacted my general well being. She is that healthy glow everyone needs in their life.
Valentine Paris
Melbourne
I have seen Lina twice now and I am noticing a huge difference in my health and well being. I would definitely recommend her.
Start Your Wellness Journey
Call or Visit
We welcome all enquires and bookings.
Mon & Fri 9:00am – 6:00pm
Tue, Wed & Thur 9:00am – 7:00pm
Sat 9:00am – 2:00pm
Sun Closed
Get In Touch with us today
We offer a free 15 minute consultation for all new customers.
Enquire about any of our services and book a consultation with one of our specialist therapists.