Arthritis – natural treatments
Did you know approximately 85 percent of people aged 70-plus, and many others in younger age groups, suffer from some type of arthritic condition?
Arthritis may be a very common affliction, but that doesn't make it any less painful. If you are looking for natural arthritis treatments, you have come to the right place. Melbourne Wellness' natural health practitioners offer a range of arthritis treatments that not only address the pain, but investigate and treat the cause of your symptoms as well. Our aim is to provide effective and long lasting relief from your arthritis pain.
This page tells you about arthritis, and the arthritis treatment options available at Melbourne Wellness.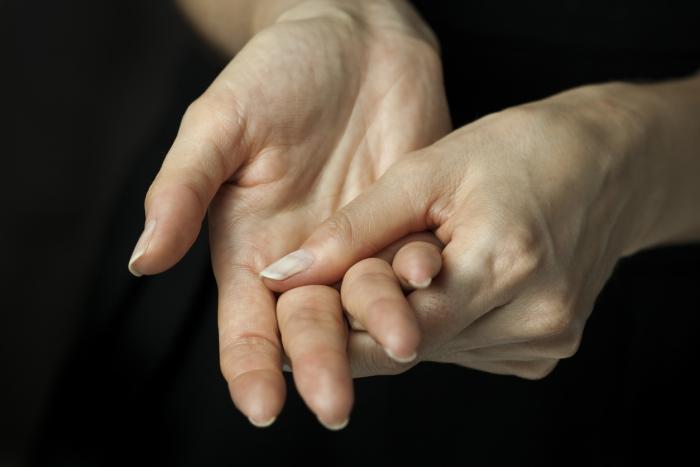 Types of arthritis
There are two types of arthritis: Rheumatoid Arthritis and Osteoarthritis. While both cause joint pain, stiffness and reduced range of motion, they affect the body in different ways.
Rheumatoid Arthritis
Rheumatoid arthritis is an autoimmune condition characterised by inflammation and destruction of the joints in several areas of the body. Rheumatoid arthritis most commonly affects joints in the hands, wrists, knees and neck.
With rheumatoid arthritis, the joints on each side of the body will be affected symmetrically i.e. both the left and right hands, wrists and/or knees will be affected at the same time.
Symptoms Of Rheumatoid Arthritis
Hot, swollen, puffy-looking joints
Reduced movement in affected joints
Pain in affected joints (especially after periods of rest e.g. on waking from sleep)
Possible joint deformities
Osteoarthritis
Osteoarthritis causes chronic degeneration of the joints by wearing away the cartilage and bone, and also by forming small bony growths called spurs in the joint space. The destruction of the cartilage means when joints move, bone rubs against bone, and becomes increasingly painful. As the spurs grow they limit the space available for the bones to move in the joint, restricting movement and causing more pain and irritation.
Massage treatment for arthritis
What's involved: For treating arthritis remedial massage works on the muscles surrounding the painful joints, which are often tense and sore and can add to your discomfort. We use gentle strokes, as well as stretching and breathing exercises and other deeper tissue techniques.
Benefits
Reduces stiffness and pain
Decreases swelling and inflammation
Increases movement in the joints
Bonus benefit for Massage
You may be able to claim your remedial massage treatments for arthritis through your private health insurance extras cover. Check with your provider to see what their policy provides. Read more about massage here.
Naturopathy For Arthritis
What's involved: Whilst massage treats the symptoms of arthritis, naturopathy aims to alleviate your symptoms by identifying and treating the underlying cause(s). Whichever type of arthritis you have, your naturopath will make a thorough assessment of your condition with a holistic approach that considers your overall health and lifestyle. Then they can make a personalised treatment plan that addresses imbalances in your body or immune system that triggered or contributed to your arthritis. Factors such as diet, parasites, lifestyle or stress may be involved.
Benefits of Naturopathy
Naturopathy is a holistic treatment that addresses the cause(s) of your arthritis symptoms
Uses the latest diagnostic testing to identify cause(s)
Accurate testing prevents wasted time and expense
Individualised treatment with natural methods (no drugs)
Find out more about how naturopathy works.
Go on! Get the spring back in your step and see one of our arthritis specialists today!
Don't suffer in silence
If you want natural relief from arthritis, contact us today. We have specialists here waiting to help you be free of pain and move more easily. You can make an appointment online, email us, or phone us on (03) 8528 2079. Our clinic in South Yarra, Melbourne, is open six days a week.
Start Your Wellness Journey
Call or Visit
We welcome all enquires and bookings.
Mon to Fri 9:00am – 6:00pm
Sat 8am - 4pm


Get In Touch with us today
We offer a free 15 minute consultation for all new customers.
Enquire about any of our services and book a consultation with one of our specialist therapists.