Are addictions making your life difficult?
When people hear the word 'addiction', the most common association they make relates to addiction to substances, such as cigarettes, alcohol, prescribed medications or illicit drugs. Besides this however, 'addiction' can also relate to a variety of behaviours, with a broad range of causes.
Addictions and addictive behaviours can make life challenging and miserable for individuals and those around them, such as partners, family, friends and colleagues. Help is at hand though, with Vital Chi's caring and professional counsellors and other therapists. We are just a phone call or email away.
How does addiction develop?
It seems somewhat ironic that whilst we live in such affluent, modern societies, so many people struggle with having a low level of satisfaction with their lives. Addictive behaviours and addictions can often be traced back to the challenges of living in our modern world. Besides this, there are more critical influencing factors such as childhood trauma, post traumatic stress disorder, personality disturbances and mental illness.
Many addiction issues fall into one of two general categories:
Addiction to substances, such as those mentioned above. These are generally known as 'self medicating' practices that mask the actual source of pain or unhappiness for the individual.
Addictive behaviours. These can be things like work, eating, shopping, exercise, gambling, spending or sex. Whilst these activities are generally associated with pleasure or positive achievement, they can on occasion be used as ways to avoid deeper, more painful, self esteem issues. Behaviours can become obsessive pursuits and interfere with our relationship to ourselves and to others.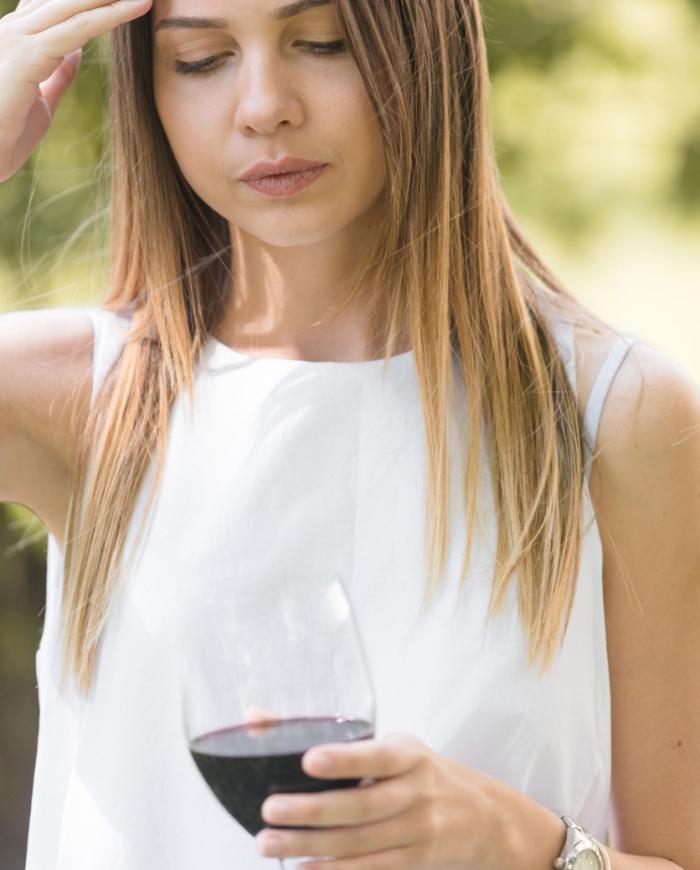 When does addiction become a problem?
The answer to this question is not simple and it will be different for each person. Perhaps a more useful way to consider this question is to think about the impact of your activities upon your quality of life, and how you feel about various aspects of your life. You may want to ask yourself: How do I feel about my 'self'? How do I feel about my relationships, my work, my social connections, my leisure time, my achievements to date?
More often than not, a person who is wrestling with these internal questions and engaging in potentially destructive behaviours such as addiction has begun to contemplate that maybe they have a problem. All of us can relate to having that inner voice that endeavours to alert us to certain aspects of ourselves that may need attention.
The difficult part can often be overcoming feelings of shame or guilt associated with the behaviours – as it's these feelings that can get in the way of us asking for help, as we fear being exposed or judged by others as a failure.
Do you need some help?
If you are looking at this page, chances are you suspect things could be better. It's all right to ask for help, and that's what we are here for. If you are concerned about an addiction or addictive behaviour, and want to talk to someone about it, contacting the counsellors at Melbourne Wellness is a great first step.
The staff and practitioners at Melbourne Wellness are respectful, sensitive and non-judgmental with every client. We can develop a treatment plan with ongoing support for people who wish to start addressing their addictive behaviours.
Initially, Counselling will develop a thorough assessment of the issues. Our aim is to provide a holistic approach that best suits the individual, so this may lead to suggesting other beneficial treatments such as Kinesiology and Naturopathy to address the mind, body and spirit aspects of the 'self'. We also link clients with mainstream medical supports when and where we believe this approach to be necessary to recovery. Contact us today to make an appointment..
Start Your Wellness Journey
Call or Visit
We welcome all enquires and bookings.
Mon to Fri 9:00am – 6:00pm
Sat 8am - 4pm


Get In Touch with us today
We offer a free 15 minute consultation for all new customers.
Enquire about any of our services and book a consultation with one of our specialist therapists.